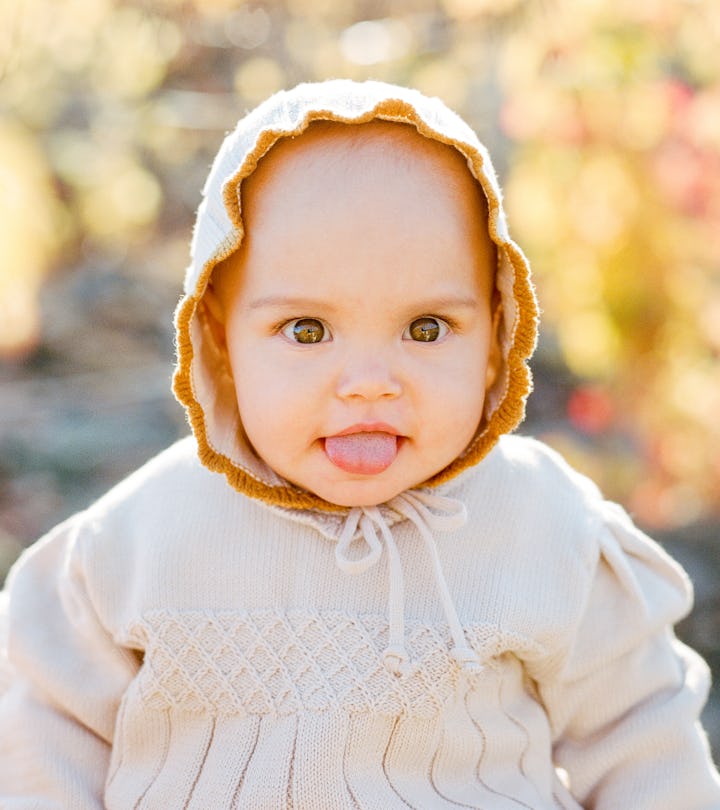 Anastasiia Krivenok, Getty images
These European Girl Names Are Just Lovely
They're poetically beautiful.
You've made your baby name list and you've checked it twice. And still, something isn't quite right. After going over the list over (and over) again, you still haven't fallen completely and totally in love with a name that you feel will fit your future daughter. That might be because you're only searching for names within the continental United States. Looking across the pond might possibly open up your name pool, and these European baby names for girls just might make you say, "Ooh la la."
The pressure to pick out a name for your child is almost impossible. You're basically choosing a name for a human being whom you've never met (but have felt kick your ribs multiple times daily), and as such, you want to somehow ensure that they'll grow up to love their name... and not loathe it. So you might decide to seek out a European baby name for girls as an homage to your child's heritage, because you love the sweet significance of the name, or simply because it sounds lovely.
If you're looking for something beyond Olivia, Emma, and Ava, you just might really discover a passion for names that all originate in another land. These European girl names are the key to a whole new world of ideas.
Coming up with your child's name is never an easy undertaking. But by thinking more broadly (and, you know, thinking abroad), you can now include a bunch of beautiful European baby names for girls to your list. And you might find that, among all those names, is the perfect one.
This article was originally published on