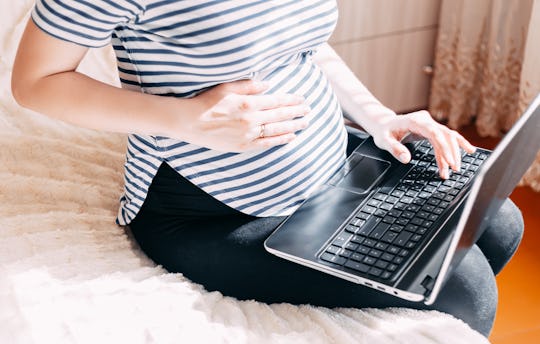 Shutterstock
11 Free, Printable Birth Plan Templates For Every Kind Of Delivery
Hit print and get planning.
When it comes to creating your birth plan, where do you even start? Aside from all the choices you have to make about your delivery, how do you make the actual plan? The good news is that you're not the first parent to wish for a little guidance, so there are plenty of free birth plan templates available online.
Here's a roundup of a few of the best printable birth plans out there, so take some time to browse for a format that you like. Maybe you want all the possible options you could consider in one big list so you can just check off which ones you want, or perhaps you'd rather have a simple birth plan template to print out that's just short and sweet. If you're having a planned C-section, a home birth, or giving birth to multiples, it's important to find a printable birth plan that addresses the unique decisions you'll need to make for those specific types of delivery.
After you've found a birth plan template you like, you'll likely want to print more than one copy to fill out. At the hospital, you can usually add your birth plan to your patient records, and you may want to bring copies for your nurses and doctors when you arrive to deliver your baby. In birth centers or at home, your midwife or doula may want copies as well.
Whether you're scheduling a C-section or planning a water birth in the comfort of your own home, know that there's a simple birth plan template out there for you. Whether you use the template as-is or as a jumping-off point, it can save you a lot of time by showing you what has mattered to the many parents who have gone before you.