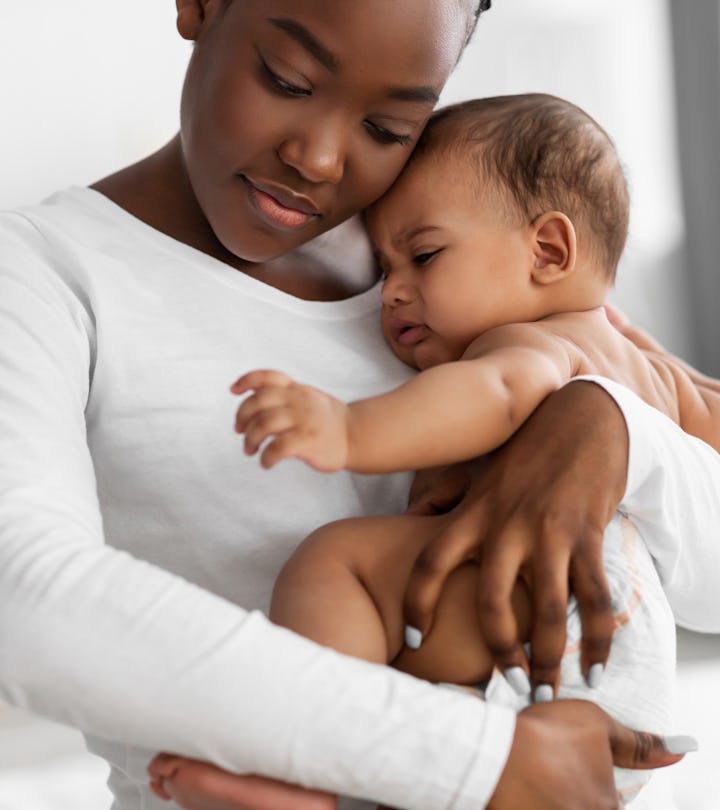 Shutterstock
24 Short, Modern Baby Girl Names That Are Unique & Special
Go for something that feels fresh.
One of the most exciting — and most stressful — parts of getting ready to welcome a new baby into the world is finding the perfect name. Sometimes you already have one in mind that just fits and requires zero thought, but most of the time, it takes months to settle on the name that feels right. This is especially true if you're trying to go for something more unique — it can easily feel like every name you think of is super trendy. If you're having a daughter and looking for a name that stands out, you may want to look into short modern baby girl names for your little one.
Short and sweet, these modern baby girl names are also more unique rather than super popular and trendy — for now, at least. I can't make any promises on what will happen in the future, but they definitely have a more 21st century feel to them that makes them come off as fresh, new, and not overdone. Some of today's most popular names, like Sophia and Emma, have been around forever. While these are beautiful, short, modern options, you might want something that feels a bit more appropriate for the times. Here are a few baby girl name options that will spark some interest.
Any one of these modern girl names will leave a lasting impression. Pick them now before they start getting really trendy!