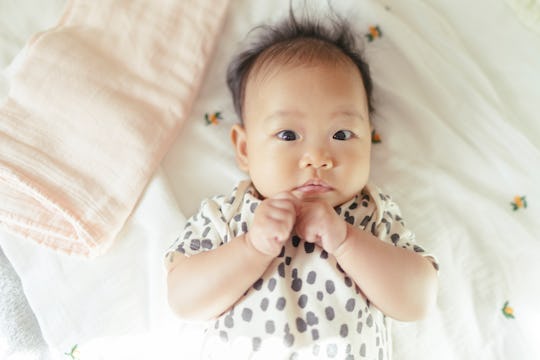 skaman306/Moment/Getty Images
These 36 One-Syllable Names Are Simply Beautiful
Perfectly lovely without all those extra letters.
When you're thinking of a baby girl's name, what comes to mind? Something succinct and monosyllabic? Or perhaps a name that's flowing, and flowery? When it comes to naming your child, you might want to consider one-syllable baby girl names. Because when it's the perfect name, who needs all those extra letters?
Sure, a long and luxurious name might seem like a good idea at the onset, but when you have to say said name over (and over) again, you might wish you had opted for something shorter on their birth certificate. Because even though a long name can be lovely, it can sure be a mouthful. So if you're thinking of a first or a middle name for your baby, short and sweet (just like your little lady) might be the way to go.
But once you're sold on the monosyllabic moniker, you might come up empty-handed on names that only have one syllable. Don't worry, because here are some beautiful one-syllable girl names that say it all.
These one-syllable names are only short on letters, but not on style. So even if you opt for a simple name, you can still give your child that they'll love.
This article was originally published on