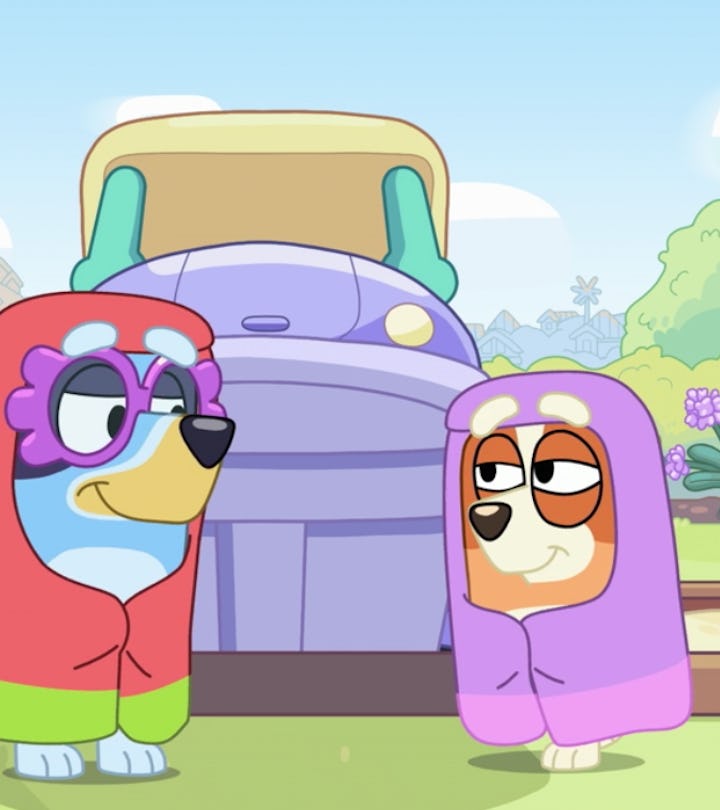 Disney+
The Top 10 Funniest Bluey Episodes, Ranked
Who'd have guessed a show for preschoolers could make us laugh this hard?
While Bluey has earned an episode for being a kids' show that routinely makes parents cry, the truth is we love Bluey as much for its humor as its poignant, heartfelt lessons in parenting. So we here at Romper wanted to gather the funniest episodes of Bluey, because sometimes you need a chuckle-marathon.
It makes sense that this show tickles our funny bone as much as it does. Parenting is hard and full of tears of all sorts, yes, but it's also really hilarious. And no show has ever captured parenting quite as perfectly as Bluey. Narrowing down the funniest episodes was tough. Because, honestly, even in the more serious episodes there are usually moments that make us laugh out loud. But we're here to do the hard work so you don't have to... or so you can argue with our rulings in the social media post's comments section. (That's fine! We welcome your indignation in this matter as sound minds can disagree on whether, say, we're fools for not including "Dance Mode" or "Faceytime," which are, indeed, hysterical.)
So which episodes made the top spot? From chaotic almost-preschoolers to awkward parenting situations, hilarious alter-egos to "fluffying," we're counting down our picks for funniest episodes of Bluey.
Fortunately for Bluey fans, new episodes are expected to drop on Disney+ worldwide in 2024. We can't wait to see the hilarity that's in store.