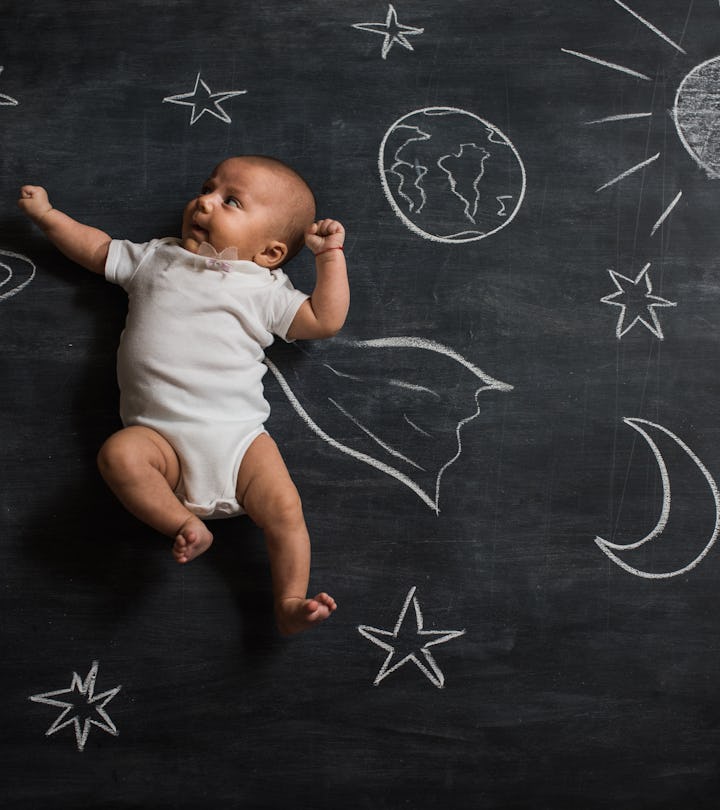 Warchi/E+/Getty Images
'Star Wars'-Inspired Baby Names From A Galaxy Far, Far Away
Because your baby is out of this world.
Baby names are always a challenging thing to decide. Why not just steal the best names from your favorite cinematic franchise, say… Star Wars? Think about it, the space opera has so many spin-offs and characters, you're bound to find a Star Wars baby name that suits your fancy. Whether you're looking to give your child a name to aspire to (think Luke or Leia) or want something that no one else in the class will have, Star Wars is an excellent place to start.
Just think of the options. You've got Stormtroopers and Jedis, mentors and guardians, heroes and villains. Not to mention all kinds of wacky alien creatures. Even the most background performances generally have a name, just take a look through the credits to get some fun ideas.
And to help you decide, here's a roundup of all the best Star Wars names to choose from culled from the farthest reaches of the galaxy. Whether you want your baby to be known as Chewbacca (probs not, to be honest) or prefer a name like Leia, you can use this cast list to make the right call. But don't forget, don't underestimate the force when making your selection. It's a powerful tool.
If you want to make sure your little one grows up to be a Star Wars fan, picking one of these names will certainly get them started on the right foot.
This article was originally published on