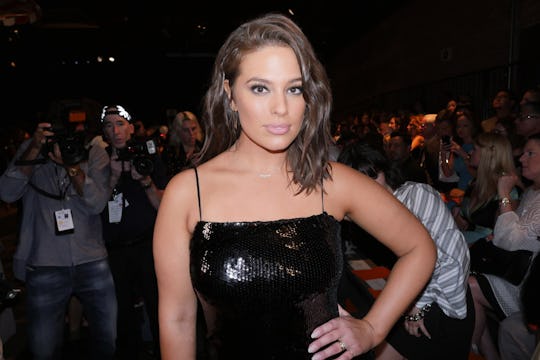 WWD/Penske Media/Getty Images
Ashley Graham Explains Why She Stopped Breastfeeding Her Twins At 5 Months Old
"I was like, 'I'm not doing this. This is not working here. Like, both of you want both of these? This is a lot of work.'"
When Ashley Graham welcomed her twin boys, Malachi and Roman, in January 2022, she decided to breastfeed. And that's exactly what she did for five months. Then she stopped, a decision she recently decided to explain, even though she obviously doesn't have to defend her decision to anyone. Like, really anyone.
Graham visited The Daily Show to chat with guest host Chelsea Handler about her breastfeeding experience, first with 3-year-old son Isaac and then with 1-year-old twins Malachi and Roman, all of whom she shares with husband Justin Ervin. "There's also this whole thing with people telling you how to feed your child," Graham told Handler. "With my first kid, I was like, 'I could only breastfeed. This is the right way.'"
After breastfeeding son Isaac, Graham followed suit with her twins but found it to be a struggle even though she prepared herself for tandem breastfeeding before their arrival.
While she eventually found a position that worked with her baby boys, resting them both on a nursing pillow in a pose she shared on Instagram, she admitted that it wasn't easy. "My normal position for when I tandem feed the boys," she wrote last May. "This took me a solid few weeks of trial/error and lots of tears."
The model opened up to People last September about trying to combo feed (a combination of breastfeeding and formula) with her twins to lift a weight off her shoulders, saying she was "so glad that I decided to do combo feeding because it was a stress that was lifted off of my shoulders and it relaxed me enough so that I was able to breastfeed the twins with more ease and it wasn't such a stressful situation for all three of us."
Graham decided it was time to move her twins to formula completely when they were 5 months old. "I had the twins, and I was like, 'I'm not doing this. This is not working here. Like, both of you want both of these? This is a lot of work,'" she explained to Handler, adding that "these little guys are so strong and so happy, so I don't think we should be telling people how they should be feeding their kids."
The pressure on moms to breastfeed even when it doesn't work for them is still a lot to deal with, which is why it's so important for high profile moms like Graham to speak out about their decision to stop. Her babies are strong and happy and fed. That's what's best.