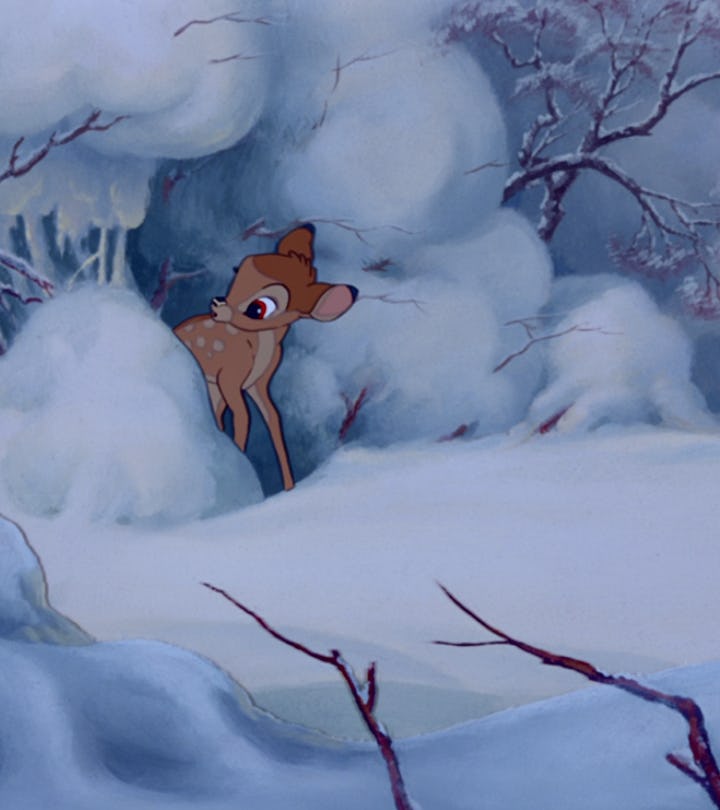 Disney+
20 Of The Best Winter Movies For Families To Watch That Aren't About Holidays
Grab some hot chocolate and snuggle up by the fire for these wintry family favorites!
Oh the weather outside is frightful, but curling up on the couch with your family to watch a movie is so delightful! It's always nice to find a movie that matches the seasonal mood, but when it comes to winter movies, very often that means "holiday movie," which may not always be what you're going for. So we've come up with a list of the best winter movies for kids and families, for when you want snow without Santa and hail without Hanukkah. (Because, believe it or not, there's actually an entire winter season that extends beyond the month of December, folks!)
All of these movies take place, at least partially, in evocative, frosty settings. From the gleaming snows of Saint Petersburg to the wilds of Alaska, from the Antarctic tundra to fantastical winter wonderlands, they all capture that chilly, pristine, wintry vibe. They may not be exclusively set in the snow, but we can guarantee that any of these movies will scratch your non-holiday-themed-snowy day itch!
While we certainly have modern classics included, we've loaded our list with lots of throwback favorites, because nothing pairs better with a wintry movie like a blanket, your kiddos, and a heaping helping of nostalgia.
Stay warm, folks!
This article was originally published on