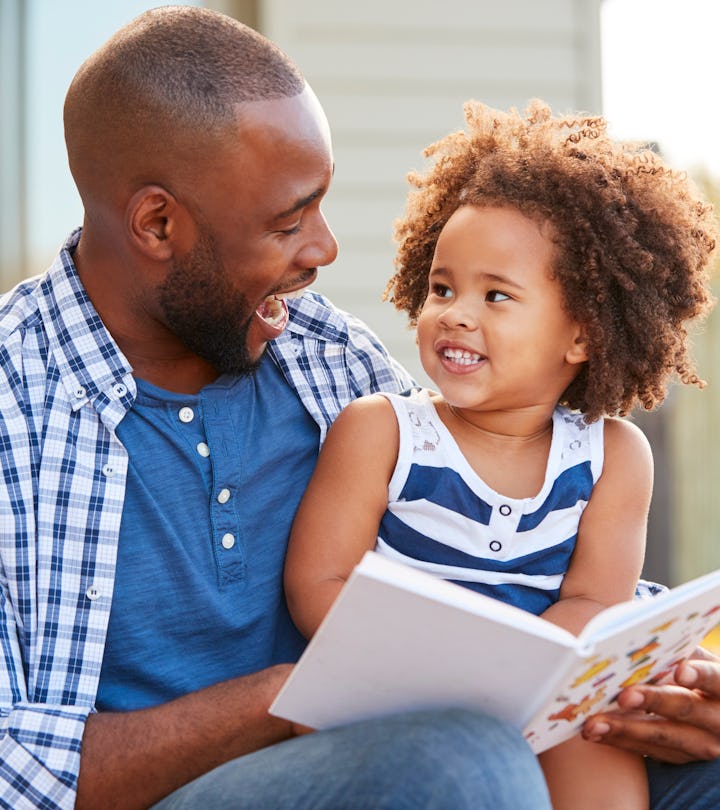 Shutterstock
17 Children's Books For Black History Month That Are Always Relevant
Kids of all races should explore these and find the joy in diverse characters and rich histories.
During Black History Month, the nation has set aside this time to highlight the culture, accomplishments, and very real challenges of Black people. Knowing this history is crucial to sculpting an accurate world view, and there is a gamut of books that make sharing Black history with children easily accessible and understandable. But February shouldn't be the only time we pull them out to read to our kids.
Black history is American history, and should be as intricately ingrained into daily interactions as everything else kids are exposed to. And this month isn't just a time for Black children to dive into these books. Parents of all races, and white parents especially, can give all children early exposure to inclusive history, creating a better foundation for them to embrace diversity. And by giving them books that are beautiful, entertaining, and joyful, they show that "Black history" isn't just about the trauma and doesn't start with slavery — there is so much to explore and discover and delight in.
"Crazy as it seems, some of my favorite books from childhood very much informed my adult life and perspective," says Jazzi McGilbert, owner of Reparations Club, which she opened in 2019 as the first Black and woman-owned book store in Los Angeles, California. "We know that bias is instilled at a very early age — there's no reason white children who may or may not have Black friends can't find the humanity and joy in Black stories, and it will set them up to lead with empathy and better understand and celebrate difference throughout their lives."
From incredible artists to 9-year-old activists to trailblazers with a penchant for mathematics, our collective history is rich with incredible stories. While the history books taught in schools may have left out a large part of what Black people have contributed to the world and who we are, this list of books (which include suggestions from McGilbert) will fill in some of the gaps.
We only include products that have been independently selected by Romper's editorial team. However, we may receive a portion of sales if you purchase a product through a link in this article.