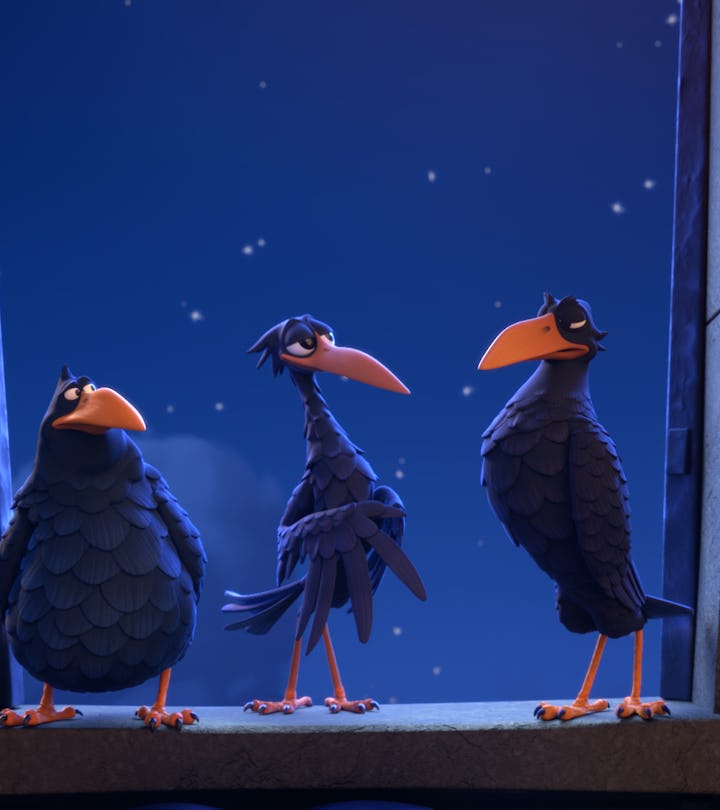 Netflix
20 Not-So-Scary Netflix Halloween Shows To Watch With Your Kids
Witches, sharks, crows, and ghosts, oh my!
The Halloween season is marked by so many iconic kid's movies, like Hocus Pocus and Halloweentown. But it's also the marker of some super fun TV shows that are just as spooky, ooky, and filled with the magic that made your childhood. And the best part is, there are multiple episodes that you can watch. These family friendly Halloween shows on Netflix will give you even more ways to celebrate the Halloween season.
Netflix is home to more than a thousand TV shows that are fitting for everyone in the family. There are romantic dramas to watch when the kids go to bed, like Virgin River, and there are shows that your kids constantly have on repeat, like CoComelon. But there are also Halloween shows that tell slightly scary tales about ghosts and ghouls or friendly witches with magical powers.
Some shows feature characters that your kids already know and love — like Shrek's Swamp Stories and Hotel Transylvania: The Series — based on already established Halloween movies. There are some spell binding series about witches of all kinds, like Good Witch and The Worst Witch. And then there are Netflix original series, like Stranger Things and A Tale Dark & Grimm, that are perfectly supernatural for the season.
So put on one or five of the episodes from the following series, and have Halloween last all year. It's so worth it!