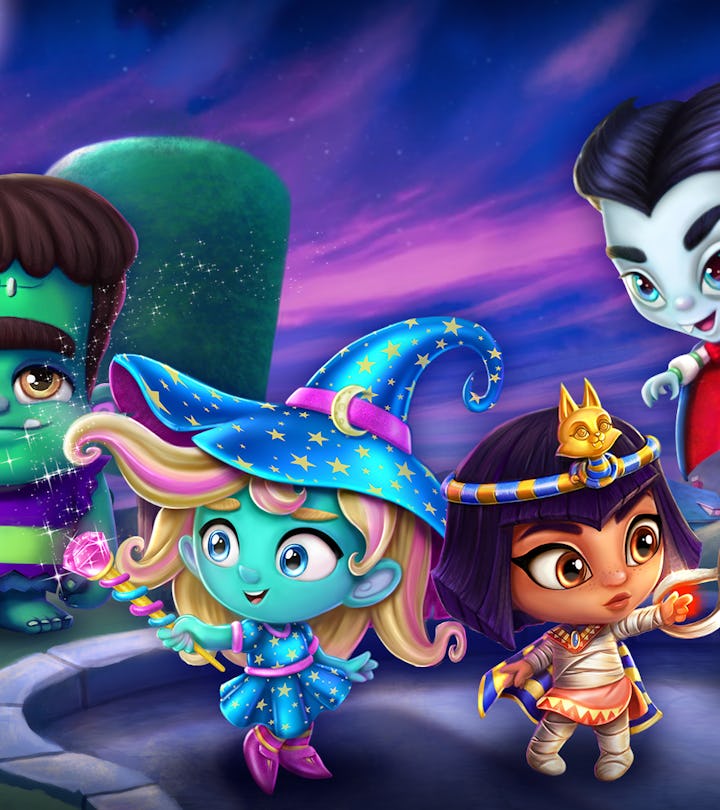 Netflix
24 Kid-Friendly Halloween Movies To Stream On Netflix Right Now
Tricks, treats, and just a little spookiness!
Netflix has been a long time host to some of your kids' favorite shows and movies that are constantly on repeat (I'm looking at you CoComelon). But it's also home to some highly underrated and fantastic holiday movies. After watching any of these Halloween movies on Netflix, you're going to find 24 more reasons to love the streaming service.
Sure, you might have It's the Great Pumpkin, Charlie Brown, and Hocus Pocus on repeat in your home during the Halloween season. But Netflix can expand your viewing universe by introducing you to a number of new Halloween movies and specials that will become a staple in your home by this time next year.
Whether you prefer the Netflix original films, like Adam Sandler's hilarious Hubie Halloween, or prefer something animated, like Spookley the Square Pumpkin, it's pretty much guaranteed that your kid won't be scared by what they see on their TV. In fact, they will probably be so happy to not be watching The Nightmare Before Christmas for the fifth time this year.
So, here's what you should do. Take a look at all of the options on this list, grab some candy corn, pop some popcorn, and sit down to watch these films. Because if you're watching any of them, you're certainly in for a treat.
From short kids' specials to full-length, family-friendly films, Netflix has a spooky and scary selection of Halloween movies for kids.
This article was originally published on