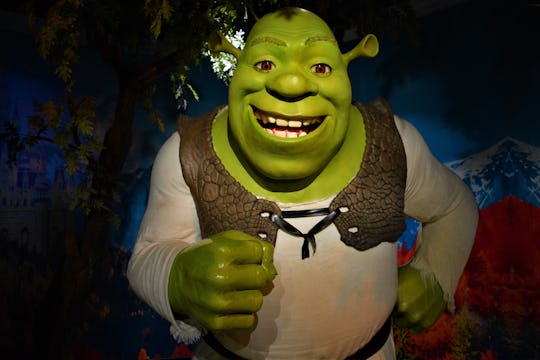 DeFodi Images/DeFodi Images/Getty Images
If Your Kid Loved 'Shrek,' They'll Love These Movies
You have to give comedian Mike Meyers credit. The man knows how to build a movie franchise. First he did it with three Austin Powers films. Then he followed it up with the wildly popular Shrek. To date there are five Shrek films in total. Kids and parents alike just can't get enough of that silly ogre.
But once you've completed viewing all the Shrek sequels, your family might ask, "What next?" Good question, with a great answer. All of these options, that's what. There are many movies like Shrek. How are these movies like Shrek, you ask? They share similar characteristics. For starters, Shrek was a great film because it was packed with so much humor, much of it directed just as adults as kids. These films follow a similar format. Also, many of these movies have great soundtracks and scores. Shrek managed to take a fantasy fairytale world and weave pop hits into it, a winning combination. In the same way, movies like Trolls and Frozen have great tunes that your whole family will be singing for weeks to come.
But even more than that, these movies are like Shrek in that they each have a heartwarming storyline that tells a universal truth. Whether it's The Croods' message that family is important or Shrek's message that you can't judge a book by its cover, each gives viewers a lesson wrapped up in family-friendly entertainment.
Ready to laugh like you did while watching Shrek? And to likely sing along with some great tunes too? Cue up this playlist.