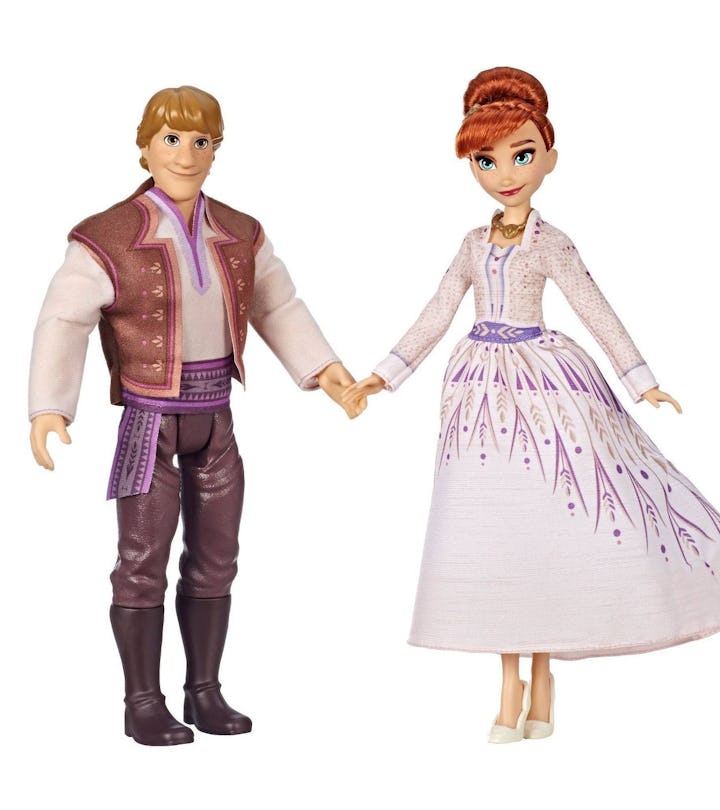 Target
These 26 'Frozen 2' Toys Are Worth Every Penny
Ever since Frozen 2 came out, it might feel like there's been an avalanche of Anna and Elsa-inspired toys crashing their way into your home. And yet, your kiddo probably still doesn't have all the pretty playthings that are out there, because, mama, there are a lot of them. Now that the holidays are over, though, your kid might be missing that one figure or play set that she had her heart set on. So if you have to schlep back into a toy store to exchange a toy, these 26 Frozen 2 toys are worth every penny.
Raise your hand if your child got a duplicate doll from a well-meaning relative during the holiday season. (Hand raised high right here.) But how many Elsas does your kid really need? Exactly. And with Frozen 2, there are a bunch of new characters that your child might want to play with, from the Nokk, a mythical water spirit, to the loyal Lieutenant Mattias who was trapped for 34 years in the Enchanted Forest.
With this list, at least you won't be heading off into the unknown (get it?), and you'll be able to get the Frozen 2 toys that your kid really wants.
We only include products that have been independently selected by Romper's editorial team. However, we may receive a portion of sales if you purchase a product through a link in this article.
This article was originally published on