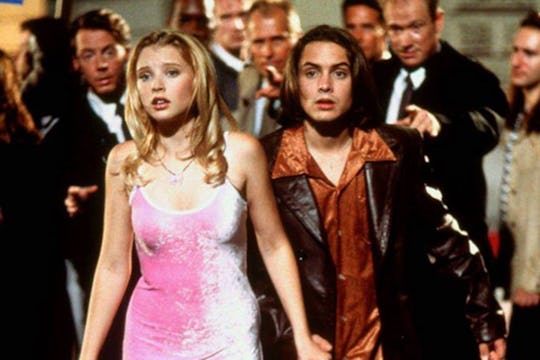 Disney
10 Movies About Presidents & Life In The White House Kids Will Actually Want To Watch
Because presidential plots can be kind of a tough sell.
Introducing your kid to the concept of the American Presidency can be as simple as having a movie night. And this collection of kid-friendly movies about presidents show historical and fictional residents of the White House in all sorts of scenarios and time periods. From serious historical documentaries to screwball comedies, these films all give your kid at least some idea about life at 1600 Pennsylvania Avenue.
To be honest, many presidential films are not exactly suited for very young kids. There are a lot of R ratings out there, although something like JFK or Nixon is probably not on the must-watch list for many elementary students anyway. And there's no shortage of cool educational series for kids inspired by American history (shout out to Liberty's Kids), or other documentary shows. But there just aren't a ton of presidential movies made specifically for kids. (Aspiring screenwriters: Take this idea and make something cool.)
That said, here are some pretty great movies involving U.S. presidents that kids can enjoy as well as adults. There are classics from decades past, as well as some newer flicks as well. Whether you're in the mood for something informative, funny, or both, these presidential movies will spark your kid's interest what goes on at the White House.
This article was originally published on