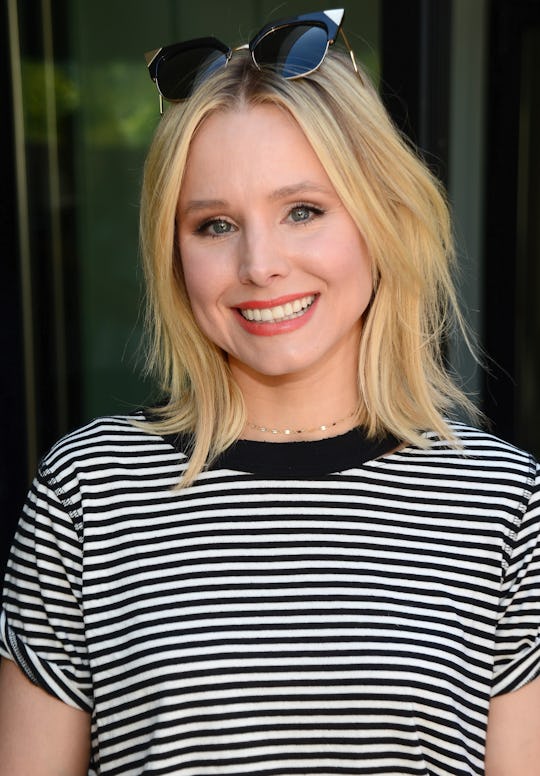 WWD/Penske Media/Getty Images
Kristen Bell Shares How Jiu Jitsu Classes Have Helped Her Daughter Socially
"She stopped a fight on the yard at her school! It's kind of phenomenal."
Kristen Bell is feeling strong these days, and so is her daughter. All thanks to a little thing called mother-daughter jiu jitsu classes, which Bell says have helped her daughter grow in ways that make her "heart explode." Sign me up.
Bell spoke to Real Simple for the magazine's game changer issue, opening up about her advocacy, her films, and of course her family including husband Dax Shepard and their two daughters, 9-year-old Lincoln and 8-year-old Delta. One of whom has inspired her mom with their own game-changing new shared hobby. "I started taking mother-daughter jiu jitsu classes last year with Cesalina Gracie, our trainer, who is the closest physical representation to Wonder Woman you've ever seen," Bell told the magazine. "I could break your arm."
Beyond her newfound physical strength, Bell has been enjoying taking the classes with her daughter as a bonding experience. Especially now that she sees how it has helped her grow in such monumental ways. "It's been a ton of growth for both me and my daughter, who was struggling socially before we started, and has come so far and is doing things that just make my heart explode," Bell told Real Simple. "She stopped a fight on the yard at her school! It's kind of phenomenal."
The martial arts practice of jiu jitsu offers lots of benefits for kids including self esteem, confidence, healthy habits, and self-control, according Elite Mixed Martial Arts. It also encourages them to engage with different people in a unique way, which could be why Bell's daughter social skills are improving.
Bell's relationship with her daughters has long been an enviable one, perhaps because she seems to see and understand them with such open-eyed clarity. Especially when trying to help them deal with a problem. The Good Place star once admitted to CNBC that she has a tried and true question she uses to help her daughters work through their issue: "Do you want a solution to this problem you're crying about, or do you just want to let this feeling pass through you?" The mom of two leads by example in stressful situations as well, taking herself out of a difficult moment when she needs it. "I will go to my bedroom for 10 minutes, just to reset and regulate," she told CNBC at the time.
And now she has her jiu jitsu training to center herself, as does her daughter.