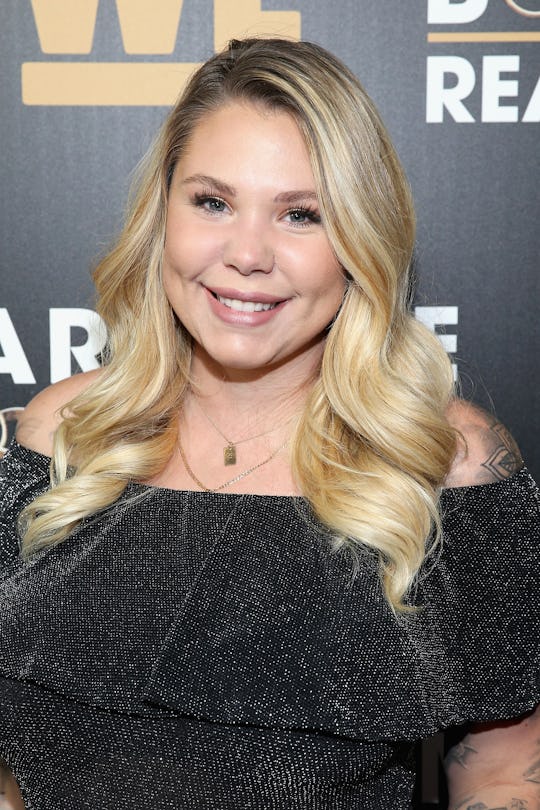 Bennett Raglin/Getty Images Entertainment/Getty Images
Teen Mom OG's Kailyn Lowry Reveals The Sex Of Her Twin Babies
The Teen Mom OG star is going to be a mom of seven.
Kailyn Lowry is full of surprises in 2023. The Teen Mom OG star shocked fans when she announced that she had welcomed a baby, and went on shocking fans by sharing that she was pregnant soon after. With twins, no less. And now, to top it all off, Lowry revealed the sex of those twins.
On Monday, Lowry took to Instagram to share the sex of the twins she is expecting with boyfriend Elijah Scott. The couple welcomed their first baby together, a little boy named Rio, in late 2022. Along with Rio, Lowry is also mom to 13-year-old son Isaac with ex-boyfriend Jo Rivera, 9-year-old son Lincoln with ex Javi Marroquin, 6-year-old son Creed, and 3-year-old son Lux with ex Chris Lopez. You read that right, that's a total of five sons for Lowry.
So it was with no small amount of excitement that the podcast host's fans watched a video of her revealing the sex of her twins on Instagram. The video sees Lowry on the phone with Scott, who appeared to be at a sporting event, telling him "Hey, the email came in" at the beginning of the clip. He can be heard asking her to wait to open it for an hour, but she said, "No, no. I have to open it right now." After struggling to open it, Lowry finally was able to look at the results. To find that she was expecting... boy number six and number seven.
"They're boys," she said before bursting out laughing.
Lowry's fans had nearly as big a reaction as she did herself. "7 boys! Holy sh*t. My uterus just jumped out into traffic," wrote one while another wrote, "That's a whole LOT of daughter in laws. I'm nervous." One follower called Lowry "officially the boy maker lol," while another offered a suggestion. "Hear me out. One more try."
It's only been a few weeks since Lowry first announced that she was expecting twins during a podcast interview with TikTok star Allison Kuch. The two were discussing their respective recent trips to Thailand when Lowry said that she had come home with a "souvenir" from the trip. She was pregnant with her twins. Twin boys.