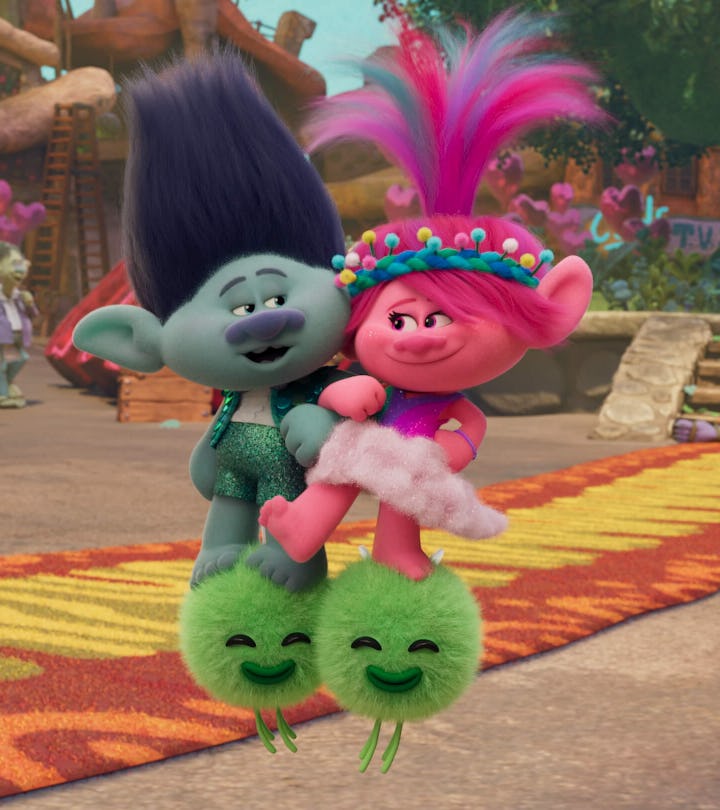 Dreamworks
Trolls Band Together Has A Truly Stacked Voice Cast
You'll definitely recognize the celebs behind the characters.
Trolls Band Together is one of those movies that actually, genuinely, ticks a lot of boxes for several generations. Kids, obviously, because the Dreamworks animated movie, the third in the Trolls franchise, is bound to be a hit with kids who already love the characters. Music lovers, because the songs in the Trolls movies always manage to be bona fide bops. And this time around, we cannot discount the NSYNC of it all. Because they are the band who are banding together, and while little kids will really not have any clue why the voice actors behind the characters are such a big deal, '90s kids will know for sure.
Ahead of the release date of Trolls Band Together, which premieres in theaters across the country the weekend before Thanksgiving on Nov. 17, we thought we would give parents a behind-the-scenes look at who will be voicing the many characters in the movie. Sure, we all know Queen Poppy (Anna Kendrick) is back, and we know Branch (Justin Timberlake) will be on hand as well. But Trolls Band Together sees Poppy make a discovery about Branch. He was part of a once-famous boy band with his brothers. And now she is on a mission to get them all back together. Get them in sync, if you will.
Here's a look at all the characters and the celeb voices behind them.
Trolls Band Together, in theaters across the country on Nov. 17, is going to appeal to so many people. Especially with this cast of talented voice actors behind the characters.