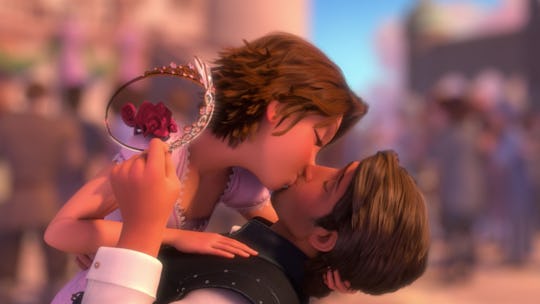 25 Sweet Movies Families Can Watch Together On Valentine's Day
These movies are full of romance and love, but come with ratings that are appropriate for all ages.
When kids come into the picture, it can be hard to find the time to watch a steamy romance flick on Valentine's Day. But just because you might be sharing the couch with some littles these days, that doesn't mean you can't still celebrate the most romantic holiday of the year. Indeed, there are quite a few family-friendly movies for Valentine's Day that will get you feeling all warm and fuzzy, with minimal "ews!" from the kiddos.
While romantic comedies with family-friendly ratings may still get a few complaints over kisses and lovey-dovey scenes from the kids, there are a few sweet movies that can be included in your Valentine's Day movie lineup. From romantic cartoon fairy tales to touching stories of family love to a few picks for older kiddos (don't worry, we've included ratings for everything so they'll be no surprises), we have your February 14th viewing calendar all set. And, of course, we tried to find movies the whole family could enjoy, aka movies you won't be annoyed about watching again and again, since we know that's how kids watch literally everything!
Gnomes, puppets, animals, twins, robots, witches, and enchanted maidens fill out this list of Valentine's Day family favorites!
No matter which of these movies you choose to watch with the fam, you're in for lots of good feelings and healthy conversations about love. So settle in, cuddle up, and enjoy. Happy watching!
This article was originally published on