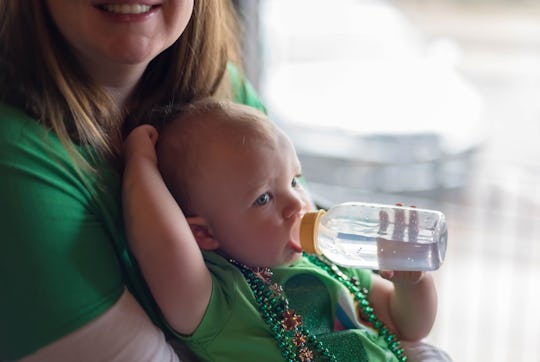 Kristen Prahl / EyeEm/EyeEm/Getty Images
25 Sweet St. Patrick's-Inspired Baby Names For Lucky Babies
Because you're feeling pretty fortunate.
Choosing a name for your baby can be tough enough, but when your little one is born on a holiday, it can make things even more complicated. That said, if you're lucky enough to have your baby born on March 17th, these 20 baby names for your St. Patrick's Day baby just might give you some luck 'o the Irish.
Celebrating Irish customs on St. Paddy's Day is a good time for everybody; even if you're not from Dublin or Derry, you can still name your sweet baby a name that honors the day they were born. So if your due date is near St. Patrick's Day, you might want to start considering some Irish-oriented names that could honor traditions, or even the history of the holiday, so that your baby has a name that is as meaningful as it is representative of Eire itself.
These grand baby names for your wee one will have you raising a glass in honor of the Emerald Isle.