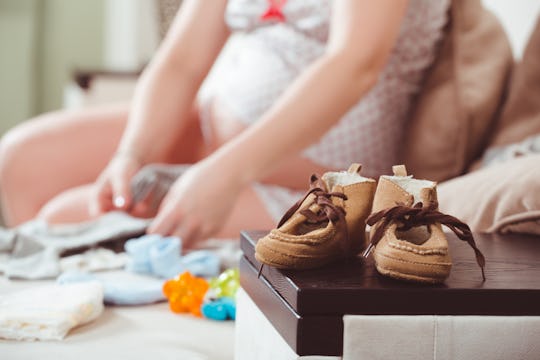 Fotolia
13 Things No One Will Tell You About Getting Pregnant After A Miscarriage, But I Will
I spent the majority of my adolescent and young adult life, actively trying to avoid getting pregnant. Until you're ready, willing and able to have a baby, a pregnancy is somewhat of a "bad" thing that you don't necessarily want to experience. I didn't realize how heartbroken I could be, then, when I lost something I once (and for a while) never wanted. I didn't realize how experiencing a pregnancy loss would affect me, especially as I try to get pregnant (now) again. There are things no one will tell you about getting pregnant after having a miscarriage; Things that are often swept under the rug along with pregnancy and infant loss itself; Things that need to be openly discussed with little-to-no hesitation because the only thing worse than suffering, is suffering in silence.
I was pregnant with twins when I found out, at 19 weeks, that one of my sons' heart had stopped beating. I had no idea at the time, but that kind of loss was going to stick with me long after I birthed a son that would cry, and a son that would remain silent. I had no idea that now, even two years later, the ache of that loss would weigh heavily on me and impact my decisions. My partner and I are trying to get pregnant again, and I am nothing short of terrified. I know what it is like to have someone tell me that I have lost a baby. I know what it's like to be a statistic; the kind that doctors and nurses and the internet warn pregnant women about. I am so afraid that I will experience the same thing, again. I'm so afraid that pregnancy loss will be par for my pregnancy course, and I'll have to mourn a future I was never able to experience. Again.
Thankfully, talking about these fears and anxieties, help. Thankfully, I know I am not alone. Thankfully, many women who experience a pregnancy loss go on to have healthy pregnancies and healthy babies. Thankfully, just because I am afraid of getting pregnant again, doesn't mean that my pregnancy will be anything other than wonderful and pleasant. We have no way of knowing what may or may not happen, as a woman who has experienced a miscarriage or as a human being in general, but thankfully we can continue to tell ourselves the following things and remind ourselves that our experiences, while powerful, do not and should not dictate our futures.