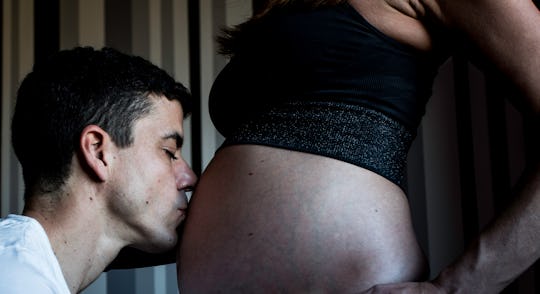 Juan Ramon Ramos Rivero / EyeEm/EyeEm/Getty Images
25 Mother's Day Gifts For Moms-To-Be That They Actually Want
Seriously. She'll love these.
If you're a first-time mom-to-be, the opportunity to take the spotlight on Mother's Day is all kinds of exciting. You're about to join a club as old as the dawn of time, a special members-only group of awesome, awe-inspiring moms. Naturally, it might get you up in your feels and no one would begrudge you for a happy tear or two. Nor would anyone begrudge an expectant mom a gift or two on this special day. And for that, there are all kinds of great gifts available for soon-to-be moms on Mother's Day.
Mother's Day presents, however, should not be confused with shower gifts. For the rest of a new mama's life, she'll be sourcing items for her bundles of joy. So rather than give a pregnant mom diaper balm or swaddles for Mother's Day, give her something just for her. Having trouble coming up with ideas? Here's a clue, put yourself in her shoes. Regardless of what stage she's at in her pregnancy, she's likely starting to feel like she's in Invasion of the Body Snatchers. Her body is no longer her own, and all kinds of aches and pains might be happening, too. So gifts that provide comfort are a great choice. Likewise, anything that could fall under the title of "treat." Psst. That means chocolate.
Here are some other excellent gifts for soon-to-be moms on Mother's Day.
We only include products that have been independently selected by Romper's editorial team. However, we may receive a portion of sales if you purchase a product through a link in this article.
This article was originally published on