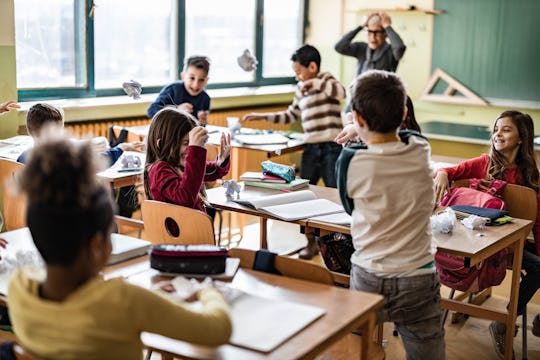 skynesher/E+/Getty Images
These Hilarious Teacher Memes Are What Every Educator Needs To See Right Now
Being a teacher takes something special. Bottomless patience, extraordinary creativity, a high tolerance for fart jokes. So is it any wonder teachers have some of the funniest memes out there? These are professionals who take their jobs seriously, but they also know how to cut up when class isn't in session. They'd likely go mad if they didn't.
Imagine running a kindergarten classroom. The comments alone from the pupils would be enough to start a meme factory. And don't get started on the middle schoolers. There's a special place in heaven for anyone who teaches 7th grade math.
From side-eyes to all those who call virtual learning a "vacation" to gags about school letting out for the summer, these teacher memes highlight the highs and lows of being an educator. But while they're geared for those who call the school house home, anyone who has been a student can appreciate the silliness. So here's to the thankless souls who show up each day ready to inform the next generation, be it online or in person. We see you, we appreciate you, and we understand why social media has produced entire accounts dedicated to joking about the wild and wacky world of education.
Now go relax, teachers. It's summer vaca and you've earned it.