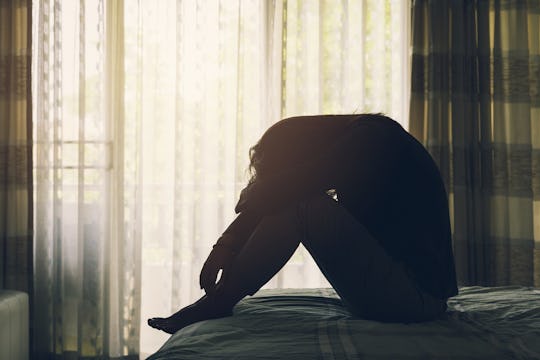 Kittiphan/Fotolia
7 Things Every Woman Who's Had More Than One Miscarriage Really Needs
My partner and I celebrated my pregnancy for over a week before I experienced my first miscarriage. After trying to conceive our second child for six months, an ultrasound revealed no heartbeat and I was scheduled for a D&C the very next day. The second time I miscarried I didn't know I was pregnant and, sadly, started to believe I'd never carry a pregnancy to term again. So believe me when I say I know there are things every woman who's had more than one miscarriage truly needs, and sensitivity is at the top of the list.
The memory of my first loss in its entirety is locked away in part of my brain that refuses to fully acknowledge or accept what happened. Because I can still recall the sheer joy my partner and I felt the week before that damning ultrasound, it hurts to remember the way my physician laid his hand on my shoulder, head hung low, and issued the first of many apologies. So I don't want to call to mind the tears that didn't stop for days on end. I don't want to remember my daughter, who was 2 at the time, sitting in my mom's lap while the doctor told me I had miscarried. I don't want to think about the fact that while she didn't understand what was happening, she could sense that something was wrong.
Over two years passed before I'd experience another pregnancy loss. My partner and I had grown complacent as month after month, for years, I found myself in need of a box of tampons instead a bottle of prenatal vitamins. In fact, we started to consider fertility treatments, hoping that medical intervention could help us give our daughter a sibling. So when I experienced my second miscarriage, I felt a strange mix of acceptance and disappointment; like losing pregnancies was my new normal. I felt broken, and didn't know how to go through life as if experiencing miscarriage was normal (even though, statistically, it is). I felt defined by these losses, and in so many ways I needed support, encouragement, and hope from people around me. I don't think anyone could have taken the pain of multiple miscarriages away, but I do know how powerful unconditional support can be.
Now that it's been many years since those losses, and I've since successfully carried and birthed my son, I've been thinking a lot about what I needed at such a difficult, painful time in my life. People meant well, to be sure, but when it comes to pregnancy loss, there's no guidebook loved ones can turn to. And because every woman reacts to miscarriages differently, it can sometimes be a difficult situation to navigate. So with that in mind, here's what women who've endured multiple miscarriages really need: