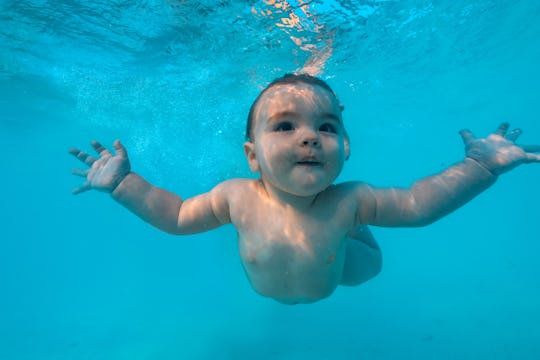 Shutterstock
8 Facts About Your Sweet, Sensitive Pisces Baby
There's so much to learn about your little fishie.
They're cute, they're cuddly, and they have all the feels. No, we're not talking about a pug puppy, but those delicious Pisces babies. While every astrological sign has traits that are amazing and wonderful to marvel about, a baby born under the Pisces sign just has that something extra special. So if your baby is born between February 19 and March 20, you've definitely got a little guppy on your hands... and there's no shortage of fascinating facts about Pisces babies for you to ooh and aah over.
All kids are awesome (well, most of them, anyway, if we're being honest), but a Pisces baby is next-level loveliness. As part of their Pisces personality, they tend to be more emotional than some of the other signs, making them super sensitive and sweet. Another Pisces fun facts is that they sometimes can think everything is about themselves, which apparently might manifest into a martyr complex. Probably not something you have to worry about when they're little, but as your baby becomes a toddler and eventually (gah) a tween, well, get ready to have a lot of tissues for their issues.
But on the flip side, they're not just focused on their emotional needs, but those who they love, too. You might be able to gain some additional insight into how your little Pisces baby will be in the future by reading their horoscope, which are often spookily accurate when it comes to characterizing your kiddo's traits.
Read on to find out other Pisces fun facts that will help you fall in love with your fishie even more.
This article was originally published on