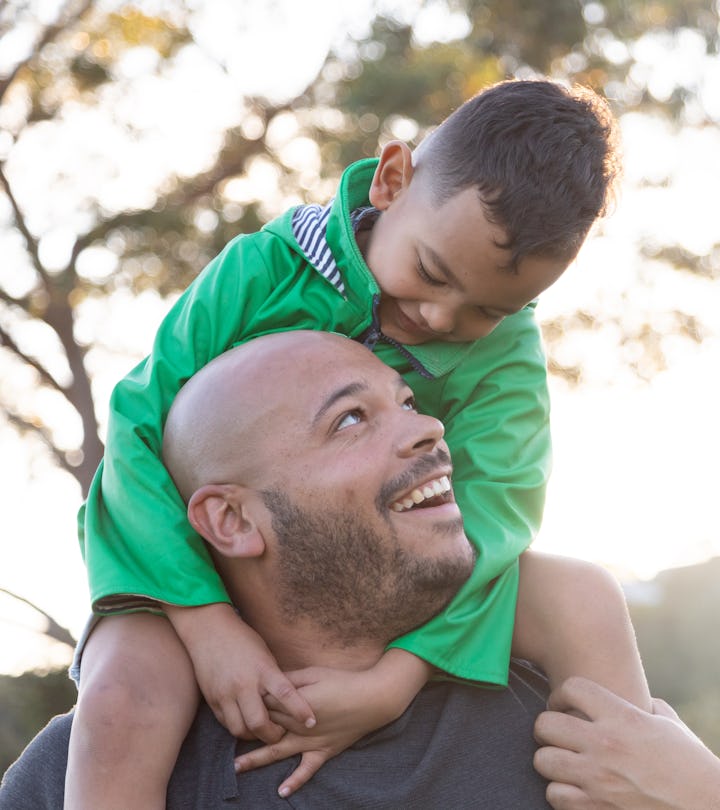 Jessie Casson/DigitalVision/Getty Images
17 Beautiful Father's Day Poems That Say It All
Don't be surprised if he cries.
"Dear Dad." That's the way most of us will begin our obligatory Father's Day cards. But what if you decided to mix it up this year? What if you looked to some of the world's greatest poets to tell dad just how much you care about him? You might be surprised how touched he'll be. That's why we pulled together this list of Father's Day poems that you can recite, frame, or write in a Father's Day card.
Sure, a funny Father's Day card about cracking open a beer and kicking back is a lighthearted way to say "I love you, Pop." But life is short and the important things often go unsaid... and sometimes, it's easier to say those things in a card than it is out loud. Each of these poems is, naturally, a little different, but all of them speak to the heart of the child/father relationship, a sacred bond that is hard to put into words. To communicate just how special this powerful love is and just how much a father's care, support, and wisdom can mean to a developing child, we've turned to Kipling, Whitman, and even Stevie Wonder. Aren't lyrics just poems set to music? Here are some of the verses we think best sum up the spirit of Father's Day.
Make your Father's Day card all the more thoughtful by turning to some of the great poets. Using their words, you can convey just how much your dad means to you.
This article was originally published on