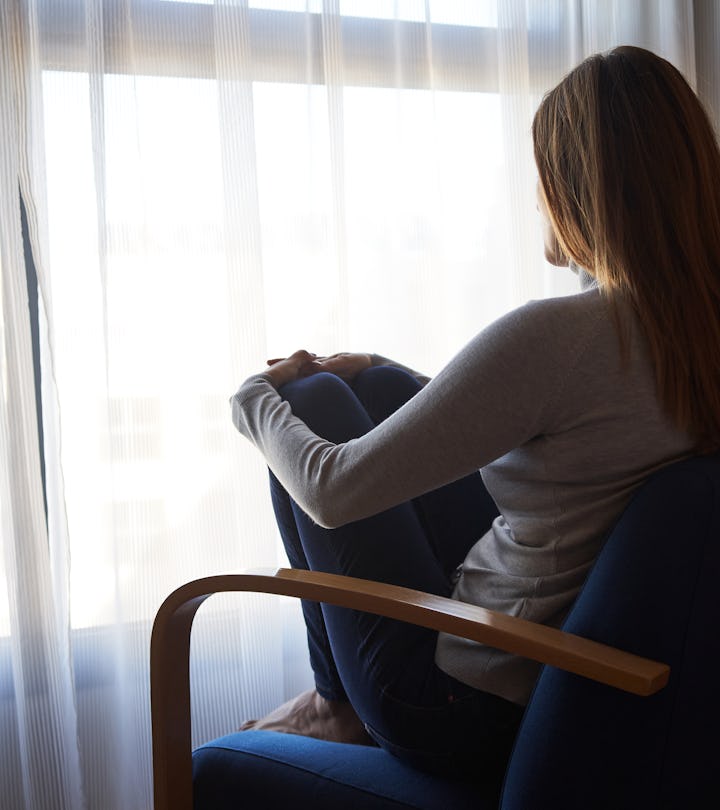 Alvaro Medina Jurado/Moment/Getty Images
9 Feelings Everyone Experiences When They Find Out Their Ex Is Having A Baby
So your ex is having a baby. You used to share everything — your hopes and dreams for the future, your Netflix password and even your bodies — but it's over now and you just found out they're having a baby with someone else. Maybe you are still friends and they tell you themselves. Perhaps mutual friends update you or, well, maybe you've spent some time stalking their social media accounts. However you find out and however you feel about said ex, when you find out your ex is having a baby with someone else, there are some feelings that are totally normal and healthy to feel.
In our switched-on, digital societies the intimate details of everyone's lives are on full display, and it would be quite difficult to avoid the notices, profile updates and photos that signal a new life. Whether you're completely moved on, have a family of your own, are happily single, or still a little heartbroken, it's easy to take a look into the life of "somebody that you used to know." I was with my ex-boyfriend for three years before leaving him for my now husband. We were apart for over five years when he announced he was becoming a father, and even though all that time had passed and despite my happiness with my new husband, it still conjured up a lot of conflicting emotions.
When your former flame is expecting a baby with someone else, don't try to bury your head in the sand and hide from all the details. Instead, accept and welcome all the complex feels you're sure to have. Feeling "odd" doesn't mean you're not happy or that you "want them back" or that you don't wish them well. Feeling happy for your ex doesn't mean you're hiding something or lying. There's no reason to feel ashamed about the following because, well, you're a human being:
No matter how you feel about your ex having a baby, those feelings are totally normal. And you might be surprised at just how happy you are for your former partner.
This article was originally published on