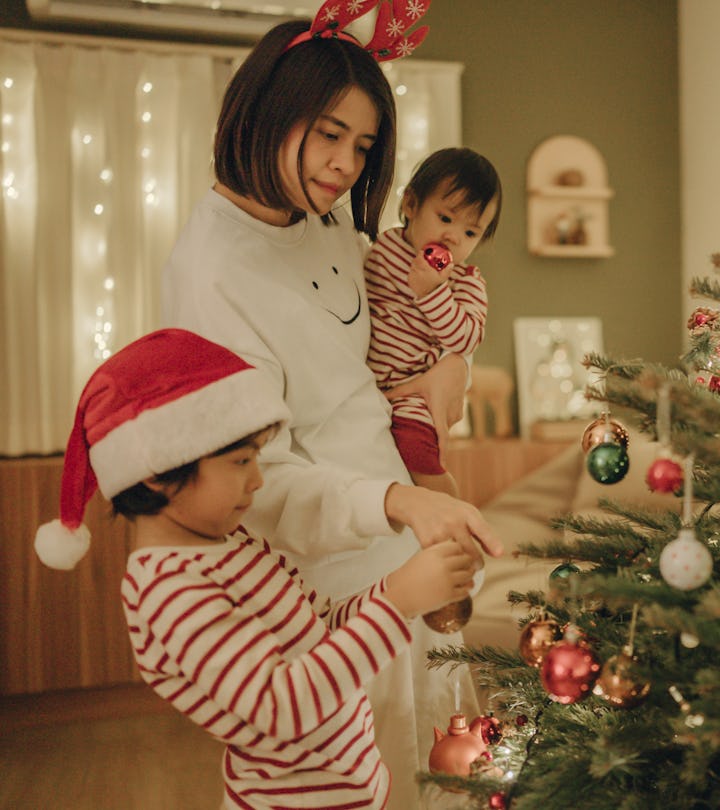 staticnak1983/E+/Getty Images
These Baby's First Christmas Ornaments Are About To Become Your New Family Heirloom
Honestly, they're tree-rific.
We may receive a portion of sales if you purchase a product through a link in this article.
When you think about it, your Christmas tree can be a visual compendium of your life to date. For example, you might have a few beloved (but totally tattered) Christmas ornaments that hung on your childhood tree, and you might also have a few that you collected as an adult, too. Then, when you got married, you might have some that memorialize your wedding date and anniversaries. So it makes sense that when you welcomed a baby into your life that you'd want to celebrate that special little someone with their very own ornament. And these Baby's First Christmas ornaments will definitely get a place of honor on your tree this year.
Whether you're super sentimental or a total minimalist, your baby's first Christmas ornament is something you're surely going to save. (Trust me on this.) It's not so much about the ornament itself (although they can be very, very cute), but it's about the emotion tied to the object. Never will your child celebrate their very first Christmas and wear a super cute Baby's 1st Christmas outfit again, and, sigh, they're never going to be this tiny again. The innocence associated with your child's first Christmas is incomparable, but once the day is long gone, you can hold all of it in the palm of your hand (and relieve it) again when you purchase your little one's very own official Christmas ornament — just like the ones below.
As you're decorating your Christmas tree, make room for the ornament of honor this year: a special ornament recognizing your baby's first Christmas. Whether you trim your tree with it, or store it away for future generations, there's nothing like celebrating this milestone with an ornament that symbolizes the love you have for your little one.