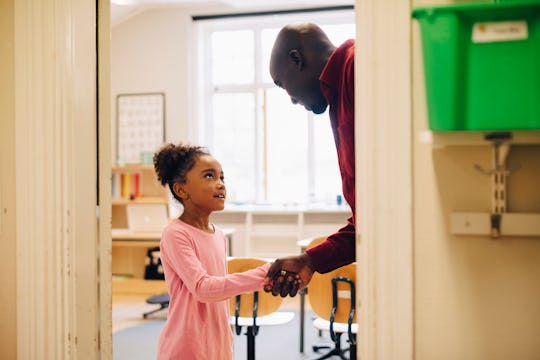 Maskot/Maskot/Getty Images
The 20 Best Back-To-School Gifts To Give Teachers Right Now
We've all done the mental math: Calculate the amount of time your child's teacher spends with your kid, multiple that by the number of students in the class, then add the stress of a worldwide pandemic, and that equals a lot of gratitude. Don't underestimate the appreciation for a heartfelt "We're so happy to see you!" when returning to your child's classroom and greeting the professionals within. And while we're all figuring out how to safely head back to school in this unprecedented time, trying to navigate the challenges with patience and gratitude can only help us all along.
If you want to offer your teacher more upon the first week of your return, check in with your kiddo — ask what the teachers love to talk about, read about, or listen to, and then maybe get inspired to have a little shop. Starting at $10.50, there are thoughtful gestures here that you can give with confidence. Once you finish poring over these chic, stylish finds, you'll be surprised to discover there's nothing over $120. So rather than walk straight to the candle aisle, or pop yet another set of hand creams in your cart, consider packing up one of these 20 happy, practical presents for your child's teacher before you head back to school.
We only include products that have been independently selected by Romper's editorial team. However, we may receive a portion of sales if you purchase a product through a link in this article.