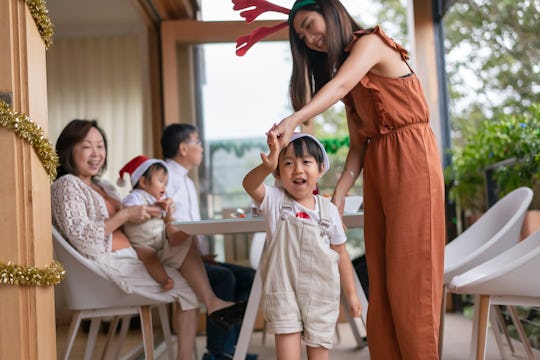 Fly View Productions/E+/Getty Images
From Classic To Country To Pop, These Christmas Songs Have Every Mood Covered
I'm that person who will listen to Christmas carols in July, and who plays nothing but holiday radio starting the day after Thanksgiving. While I love Christmas itself, it's the season that really does it for me: walking among the decorations, watching holiday specials, the sense of good cheer, and of course, the music.
Now, creating a Christmas song playlist is no easy feat. You have to include the appropriate mix of classic crooners and modern covers. You need the right combination of reverent hymns and upbeat pop songs. You need to represent all of major carols and also include a few less mainstream tunes to round it out. It's hard work.
But you're busy! You've got shopping, baking, and wrapping to do, and how can you possibly have time to create the perfect playlist for your holiday listening? Well, as a self-proclaimed Christmas carols connoisseur, I'm here to help. I've curated what I think is a pretty solid playlist that includes the old, the new, the fun, the spiritual, and of course, Mariah Carey.
Ready for a kitchen dance party? Tell Alexa to please play these great songs and you'll be ready to pop into the New Year in style.