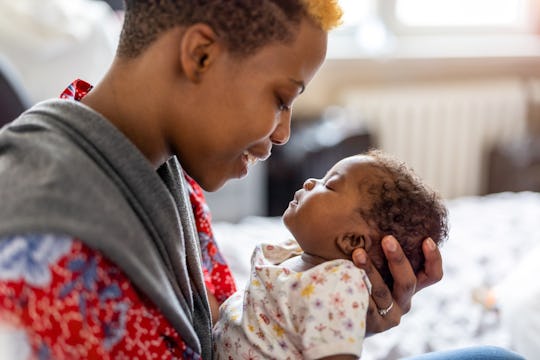 Shutterstock
The Best Mother's Day Gifts For New Moms
Because the first Mother's Day is a big deal.
We may receive a portion of sales if you purchase a product through a link in this article.
A mama's first Mother's Day is a truly special event. Forevermore, her mind, heart, and soul will be split between herself and the child she's now caring for. Doesn't that deserve special acknowledgement with a Mother's Day gift for new moms?
Each of these first Mother's Day gift items was chosen to celebrate a new mama's status, support her in her new role, and/or give her a little bit of a break — all important things a new mom needs. The enormity of the task of becoming a mother can be overwhelming, but Mother's Day is a time to pause and make space to honor the job and all the work a newbie mom is putting into it. As much as any day, it should be a time to give her a hand, tell her to take a load off, and maybe pour her an extra glass of something sparkly. I mean, that goes for every Mother's Day, but there's something really amazing about that first Mother's Day, and it deserves a gift that honors that.
So go ahead and splurge on her. Shower her with all of the below; she certainly deserves and could probably use a little love as she gets settled into the biggest responsibility she'll ever take on.
Ready to make Mom's first Mother's Day one she'll never forget? Use this list to shower her with gifts that show her how much you care.
This article was originally published on