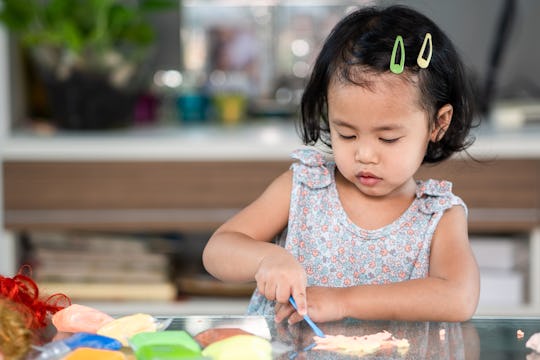 Phichet Ritthiruangdet / EyeEm/EyeEm/Getty Images
These 25 Gifts & Toys Will Grow With Your 3-Year-Old
These gift ideas are perfect for little ones that aren't quite preschoolers, but are past the young toddler years.
Finding a good toy for a 3-year-old can be a bit tough because while they're no longer toddlers, they're also not quite big-kids yet. The best toys for 3-year-olds are the ones that fall into that sweet spot of being both developmentally and age-appropriate without being perceived as baby toys by the little recipient. If there is one thing a 3-year-old will insist on, it's that they are definitely "not a baby" anymore.
As they move from the toddler to preschool stage, kids often start playing "pretend" more, showing more independence, and the best gifts for 3-year-olds start to involve a little critical thinking (which is also great for preparing them for kindergarten in a few years). With this in mind, consider puzzles with their favorite characters on them, dress-up costumes, building toys, and dolls. All of these kinds of toys will play into their development and keep them occupied for longer than five minutes (which is a plus for their caregivers).
Other gifts for 3-year-olds are toys that will help them get their energy out, crafting and art projects, interactive books, and, of course, LEGOs. With so much to consider, finding a toy that's just right can feel overwhelming, so here are some of the best options to help you get started on your shopping.
We only include products that have been independently selected by Romper's editorial team. However, we may receive a portion of sales if you purchase a product through a link in this article.