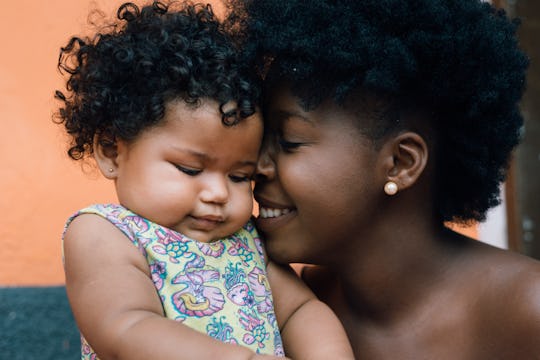 25 Awesome Mother's Day Gifts For All The Moms On Your List
Unless you can gift her with some sleep, in which case do that.
Whether it's your mom, sister, best friend, or a mom-like figure, you know how important it is to make her feel seen and appreciated, especially on Mother's Day. As the holiday approaches and you're doing some shopping, remember that the best Mother's Day gifts are the ones that she doesn't have to share with anyone else. After all of the time, energy, and love she's given to everyone else, she deserves a little something that's just for her.
This year, Mother's Day falls on May 8, so if you haven't started shopping for the best Mother's Day gift already, it's time to get on it. Don't stress over it too much, though, because it's less about what you get and more about showing her that she's loved and that all of her hard work does not go unnoticed. That being said, if you can get her something that will make her smile, help her relax, or just make her world a little brighter in general, that certainly doesn't hurt.
To find the best Mother's Day gift for the mom in your life, think about the things she enjoys most, and then find a way to tie some of them into her gift. It doesn't need to be over the top (unless you want it to be, of course), just as long as it's meaningful in some way. Here are some ideas to help you get started.
We only include products that have been independently selected by Romper's editorial team. However, we may receive a portion of sales if you purchase a product through a link in this article.
Truth be told, it doesn't matter if it's a bottle of wine, some new PJs, or a brunch cookbook, the best Mother's Day gifts are the ones that come from the heart. Does the mom in your life deserve to be pampered? Yes. But, will she appreciate something as simple as a card with a personal note that makes her tear up? Also yes. So, seriously, no pressure on finding the perfect Mother's Day gift (but, if nothing else, breakfast in bed is always a good idea).
This article was originally published on