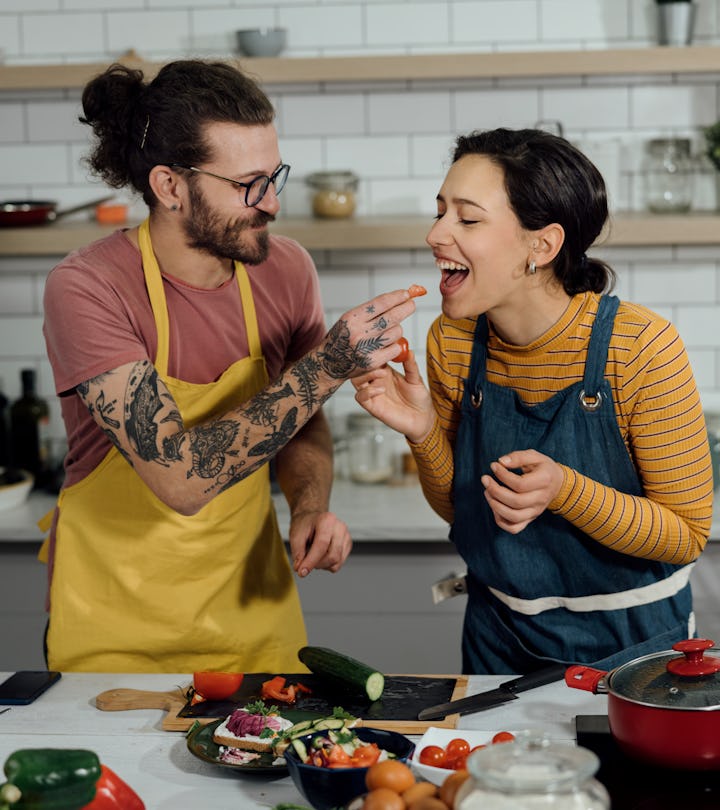 Milos Dimic/E+/Getty Images
13 Best Subscription Boxes For Couples
From baking kits to mystery dates, these subscriptions can shake up date night.
We may receive a portion of sales if you purchase a product through a link in this article.
What if the next delivery that comes to your door isn't an Amazon purchase that your partner is going to balk at, but a fun surprise for the two of you to enjoy as a couple during your next date night? Subscription boxes for couples are a great way to shake things up, introduce you to new foods and drinks, and even help set the mood for a romantic night in.
What you should consider when shopping for subscription boxes for couples
With subscription boxes, the possibilities are endless, so there are a few things to keep in mind when shopping for them. It's important to consider how much time you'll have to complete the activities included in the box you order as well as what you and your partner typically like to do together. Think about whether or not you want a subscription box that introduces you to something (or somewhere) new or whether you want your experience to take place in the comfort of your own home.
Some of these subscription boxes are admittedly a bit pricey, but remember, this is an investment in your relationship and time spent together. Just like you might splurge on a fancy hotel suite from time to time to spice things up, refresh, and renew, a fun surprise delivered right to your door every month or so (or even just once) can have a similar effect.
These are the best subscription boxes for couples
Best Black-owned: D8te Box
Best cocktail: Shaker & Spoon
Best keepsake: Snap-It
Best wine: The Wine Party Co.
Best thrills: Hunt A Killer
Best crafts: Adults & Crafts
Best variety: Crated With Love
Best baking: The Innocent Baker
Best activities: Happily
Best lingerie: The Fantasy Box
Best meal: Eattiamo
Best games: Unbox
Best cozy: Hygge In A Box
If you're bored of the typical dinner-and-a-movie routine or are just looking for more at-home date night ideas, these boxes specifically designed for couples have you covered.
With these subscription boxes for couples, you can explore new cocktail recipes in your own kitchen, enjoy the fun of an escape room-style mystery from your living room, or make crafts together. (Just try not to laugh too hard at your partner's painting skills, OK?) No matter which type of box you choose, you can embrace this time spent together.
This article was originally published on