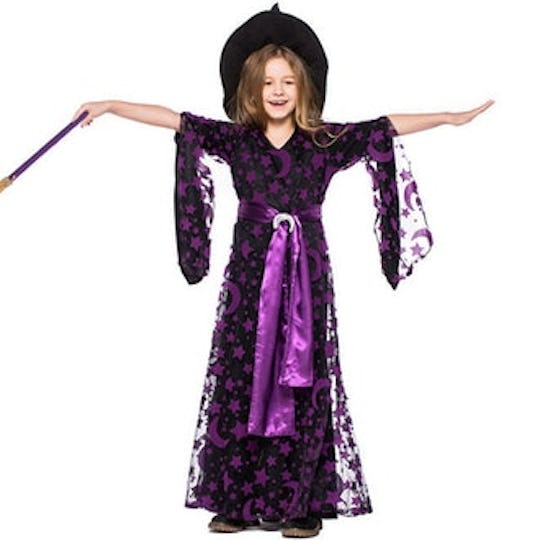 Etsy
From Classic To Unique, These Are The Best Witch Costumes For All Ages
Grab a black cat and start perfecting your cackle.
As far as Halloween costumes go, it doesn't get much more classic than a witch. Because of this, however, there are a lot of designs out there, so finding the best witch costumes for toddlers, kids, and adults means sorting through the many options. The silver lining to it being such a popular costume, though, is that whether you want something spooky, playful, or reminiscent of Victorian days, you're sure to find what you're looking for.
Witch Halloween costumes have always been popular, but this is especially true this year because Etsy has seen a 44% increase in searches for witch costumes and items, and searches for witch outfits (particularly "cottagecore" witch outfits) on Pinterest are 11 times higher than they were last year. So, suffice to say, if you're on the hunt for a witchy look this year, you're not alone.
Honestly, this is great news for anyone who has no desire (or no time) to get super crafty, because some of the best witch costumes can be store-bought and come with everything you need to complete the look. If you're someone who likes their costume to be a little more unique, though, you're not out of luck because there are also so many amazing separate pieces that you can purchase to combine and create a total one-of-a-kind look. No matter which direction you want to go, here are some options to help you create the witchy Halloween look of your dreams.
We only include products that have been independently selected by Romper's editorial team. However, we may receive a portion of sales if you purchase a product through a link in this article.
Finding the best witch costumes for toddlers, kids, and adults really isn't difficult. In fact, what is difficult is deciding which of all of the amazing options is the right one for you or your kids. It's a hard task, but maybe there's a spell you can cast to help.