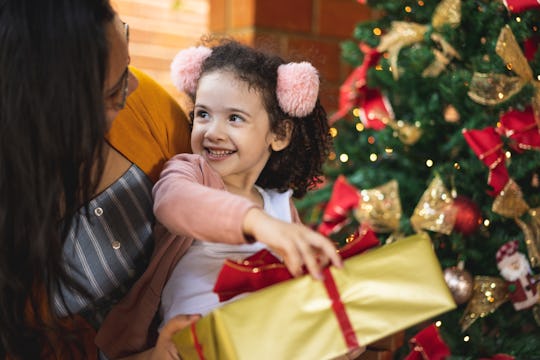 MesquitaFMS/E+/Getty Images
11 Gifts For Kids From Black-Owned Businesses
Give your kids something they'll really be excited about and help an incredible Black-owned business this holiday season.
Admittedly, for many years I never once considered who owned the stores I was buying from — and that's a problem. Yes, I did my best to shop small, but I wasn't doing my due diligence to make sure I wasn't shopping in a bubble. That's why I'm making it a priority to find and shop for the best kids gifts from Black-owned businesses this year and every year from now on.
The sheer variety of goods that these stores offer is amazing. It doesn't matter if you want jewelry, toys, clothing or cookware — there is a Black-owned store that is selling it. The wonderful world of Etsy has really helped smaller businesses flourish, and there are a ton of Black sellers on the platform. Hopefully these small businesses can grow with booming sales and expand their operations, giving them the opportunity to hire more (Black) workers to help everyone thrive. Buying holiday gifts for your kids is also a great way to help small businesses because it's reliable income for stores as kids' tastes and desires shift from year to year. But buying from Black-owned stores is putting your money, trust, and reviews right into the hands of a business owner who hasn't had the privilege that many other stores have had as they open. You're doing more than just shopping small and helping a specific person rather than a corporation — you're helping to build a foundation for them so they can be on the same footing as everyone else. It's a big deal.
So if you're looking for a special gift, try one of these items. The gifts I've chosen represent a variety of what's available, in differing price points. Make sure to order soon so that everything arrives on time.