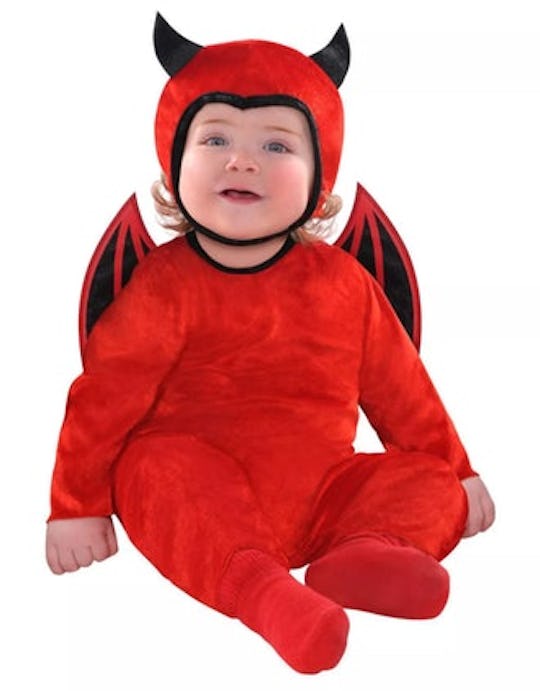 Target
You Won't Believe How Affordable These Halloween Costumes Are
Save your money for those post-Halloween candy sales.
Surprisingly, when you break it all down, there are quite a few expenses around Halloween. Between decorations, candy for trick-or-treaters, and possibly the cost of entertaining that night, it's no wonder why so many parents prefer buying cheap Halloween costumes for their kids. After all, it's only one night of fun.
The cost of Halloween costumes for kids can range from dirt cheap to as much as $100 or more. If you're really lucky, you may be able to get your kid a free hand-me-down costume (which is always a win) or you might find a costume that's a little more on the expensive side but is something that you know your kid will play with at home long after Halloween has passed. Unfortunately, kids' love for dress-up and imaginative play typically wanes long before their love of trick-or-treating does, so cheap Halloween costumes usually make the most sense.
As nice as it is to save some money around Halloween, the drawback to cheap Halloween costumes is that they often lack in quality, and the last thing you want is for your kid's outfit to literally unravel as they trick-or-treat through the neighborhood. While you're unlikely to get Pottery Barn Kids quality costumes at a low price point, there are still a lot of great cheap Halloween costumes for kids that will definitely last them through the night (and probably beyond).
We only include products that have been independently selected by Romper's editorial team. However, we may receive a portion of sales if you purchase a product through a link in this article.
With so many fantastic cheap Halloween costumes for kids, there's no reason to spend $50 or more on something they're just going to wear for one night of collecting candy. If your kid seems really upset by this, try reminding them that every dollar saved at Halloween could possibly be applied to their holiday gifts, that might do the trick.