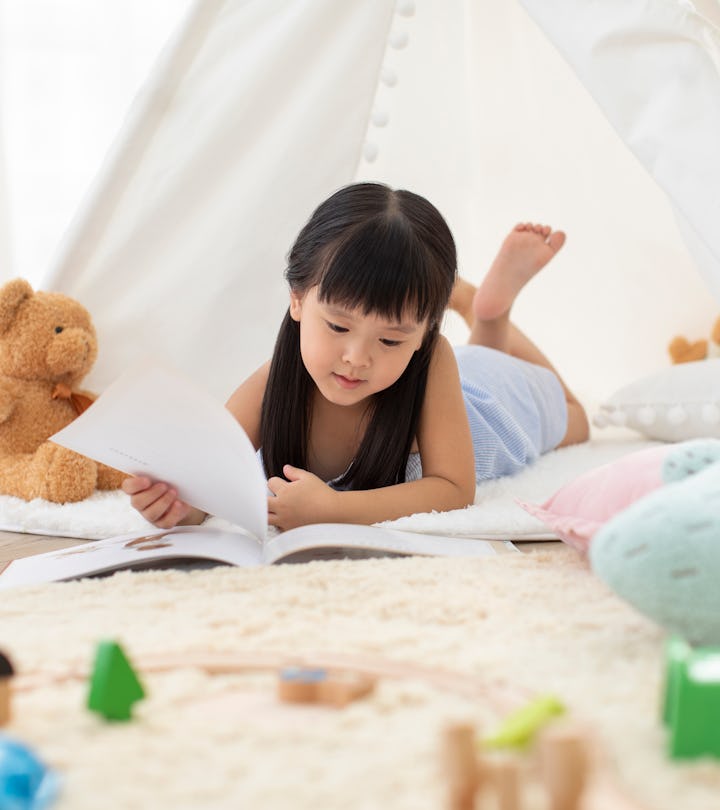 BJI / Blue Jean Images/blue jean images/Getty Images
14 Picture Books Starring Girl Characters From Around The World
Celebrate International Day of the Girl with these powerful stories.
My favorite bedtime stories as a kid were always about girls. Even when their experiences were vastly different from my own, I loved when I could see a girl like myself in the pages and live vicariously through them. These children's books about girls around the world are full of adventure, heroism, and remarkable stories to inspire young readers. Ahead of International Day Of The Girl on October 11, these books celebrate all of the unique ways that girls across the globe live, love, and exist.
The 2021 theme for International Day Of The Girl is "Digital generation. Our generation." According to UNICEF, this year's initiative aims to address the gender digital divide and work toward equality in internet access for girls around the world. This type of connectivity is of the utmost importance for the future of girls in terms of education and job opportunities in a tech-driven world. Despite the digital theme, picture books can be an incredible jumping off point to start a larger conversation with kids about girls around the world and their access to technology.
Books like the ones on this list give kids alike an opportunity to expand their worldview and learn about cultures other than their own without having to step foot outside of their own front door. They can also shine a spotlight on diversity and the importance of embracing the traits that make each and every girl the star of her own story.