International Day of the Girl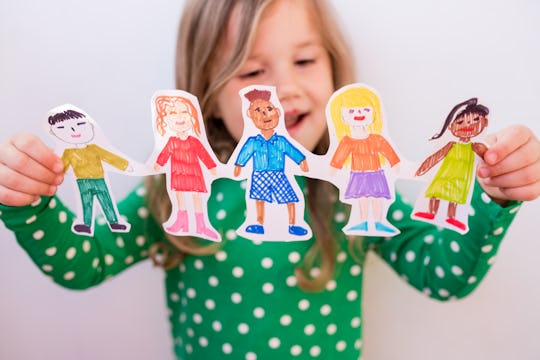 Shutterstock
10 Things To Do On International Day Of The Girl To Celebrate Your Favorite People
This year's theme is "Empowered Girls grow up to be empowered women."
October 11 is International Day of the Girl, and while a very important holiday, you may not know exactly what it entails or what International Day of the Girl activities you can do with your family. The theme this year is "Empowered girls grow up to be empowered women," per the National Today website. International Day of the Girl was adopted as an international holiday back in 2011 as a day to "recognize girls' rights and the unique challenges girls face around the world," according to the UNESCO website.
International Days in general are "occasions to educate the public on issues of concern, to mobilize political will and resources to address global problems, and to celebrate and reinforce achievements of humanity," explains the United Nations website. Essentially, they're a powerful advocacy tool, the website says, and International Day of the Girl is no different. So what are some tangible ways for us to celebrate and try to engage in the above? These activities below can be something fun just to commemorate the day, or you can start small to enact the change you want to see in the world when it comes to women's rights. Whether it's brainstorming goals with the women in your life, or even joining a campaign, there's much work and celebration to be done on this International Day of the Girl.
We only include products that have been independently selected by Romper's editorial team. However, we may receive a portion of sales if you purchase a product through a link in this article.