International Day of the Girl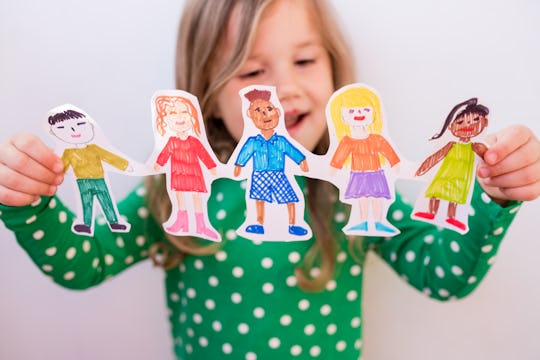 Shutterstock
12 Things To Do On International Day Of The Girl To Celebrate Girl Power
This year's theme is "Invest In Girls' Rights: Our Leadership, Our Well-being."
We may receive a portion of sales if you purchase a product through a link in this article.
October 11 is International Day of the Girl, and while a very important holiday, you may not know exactly what it entails or what International Day of the Girl activities you can do with your family. The theme this year is "Invest in Girls' Rights: Our Leadership, Our Well-being," which feels especially poignant. To celebrate International Day of the Girl, you'll want to focus on teaching the girls in your life about their rights — how they historically came to be and what needs to happen in order to protect them..
International Days in general are "occasions to educate the public on issues of concern, to mobilize political will and resources to address global problems, and to celebrate and reinforce achievements of humanity," explains the United Nations website. Essentially, they're a powerful advocacy tool, the website says, and International Day of the Girl is no different. So what are some tangible ways for us to celebrate and try to engage in the above? These activities below can be something fun just to commemorate the day, or you can start small to enact the change you want to see in the world when it comes to women's rights. Whether it's brainstorming goals with the women in your life, or even joining a campaign, there's much work and celebration to be done on this International Day of the Girl.
No matter how you celebrate International Day of the Girl, make sure all the gals in your life know how important they are and how much they matter.
This article was originally published on