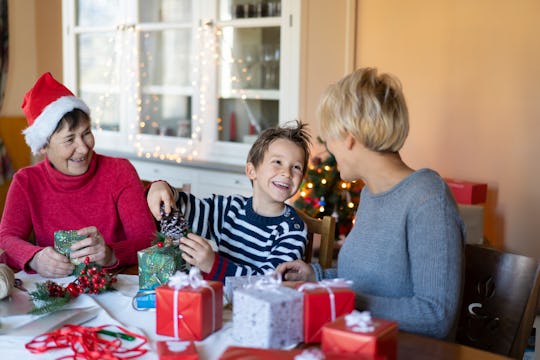 Vladimir Vladimirov/E+/Getty Images
Make Kids Merry With These Christmas Riddles
They're so silly and fun, they'll even make a Grinch giggle.
By their very nature, the holidays are meant to make you feel good. The lights, the treats, the music — it's almost impossible to be a Grinch during this most magical time of the year. (Almost.) But as much fun as they might be, the holidays are also hella stressful, too. For those times when you need some comic relief, (and just a break from the craziness from all the chaos), you can break out these Christmas riddles that are sure to get a giggle or two from your kids.
But if you thought that a joke and a riddle were one in the same thing, think again. Far from it. Actually, a joke is meant to make you laugh, whereas a riddle challenges you first before you chuckle. Usually, the way a riddle works is by making you think of what the answer should be, and how it differs from what it really ends up as. Riddles are big on using homophones (remember those from middle school English class?), which are words that have the same sound but totally different meanings. You're never really meant to figure out the answer to a riddle, since they're not just about getting a laugh, but rather making you think.
So if you're looking to add to the holiday spirit, these Christmas riddles are too cool for yule.
Christmas riddles are a fun way to spend quality time with your kiddos during the holidays. It can turn any ol' conversation into something educational, entertaining, and boost the bonding between you and your child. And that's sure enough to make you feel like rocking around the Christmas tree.