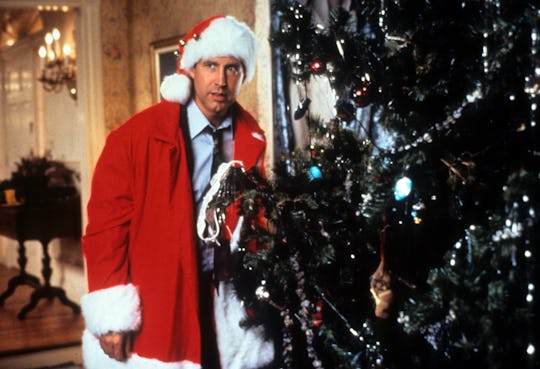 Archive Photos/Moviepix/Getty Images
33 Christmas Vacation Quotes You Can Totally Relate To
"Hallelujah! Holy s**t! Where's the Tylenol?"
Christmas Vacation is hands down one of the ultimate cult favorite holiday movies. There's just something so relatable in Clark Griswold's obsession with hosting the perfect Christmas. Who hasn't wanted to wow the neighbors with elaborate light displays? Or hauled the kids miles into the wilderness to cut down the ultimate tree. Then there are the supporting players, the aunts and uncles, cousins, and grandparents who descend on the Griswold home to celebrate the season. But what makes this movie endure 32 years after its premiere are the quotes. There are so many great lines in this film.
Sure, half of them aren't appropriate to repeat at the Thanksgiving table. But around adults, well, feel free to let fly and you'll discover a holiday shorthand people have been using since 1989. Cousin Eddie's quotes alone have become such a part of pop culture they transcend explanation. Just look at someone and say "That there's an RV" and they'll know exactly what you're talking about.
Of course, buried deep within this comedy is a sweet sentiment all about what the holidays are all about: family. Even when they drive us completely up the way, spending time with loved ones is the reason for the season.
Cue the ol' reel-to-reel projector and settle into a rewatching of arguably the holidays' best Christmas movie. Then repeat all of these Christmas Vacation quotes for your fam.