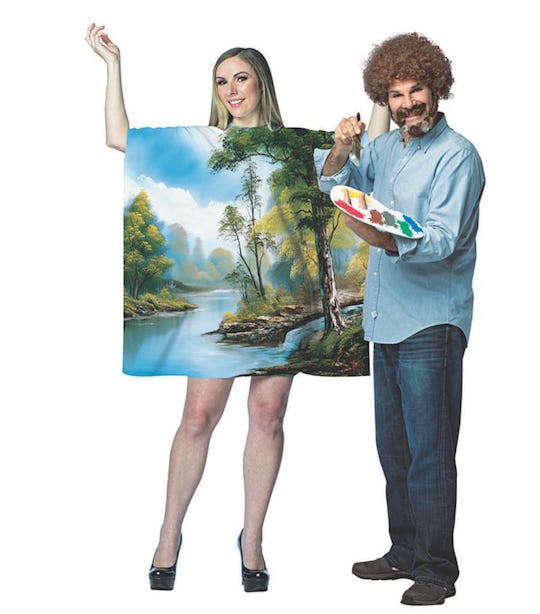 Oriental Trading
These Couples Halloween Costumes Are Double The Fun
Tacos, s'mores, and sushi, oh my!
Danny and Sandy. Buzz and Woody. Peanut butter and jelly. There are some things that just go together, and couples' Halloween costumes are one of them. Although it's fun to get dressed up and glammy, it's more of a party when you're a pair. So if you're looking to party with your partner (or, you know, just stroll through the streets in your neighborhood trick or treating with your tot), these couples Halloween costumes are total goals.
Of course, you don't have to look into couples Halloween costumes. You could always just do you, and leave your partner to figure out what they're going to wear. But more often than not, you'll be asked again (and again) what you're wearing, and might have to help them figure out who they're going to be, too. And really, if you've put a lot of time and effort into your outfit, (and your partner just shows up with a sheet with some holes cut out of it and calls it a day), well, it's going to mess up your costume.
So if you want to match (without being matchy matchy), catch these couples Halloween costumes that are creepy and delicious.
We only include products that have been independently selected by Romper's editorial team. However, we may receive a portion of sales if you purchase a product through a link in this article.
It's a bigger wow factor when you and your partner decide to match up for Halloween. And costumes are a fun way to flirt, or do something more sinister together. After all, the couple that slays together, (on Halloween, that is), stays together.