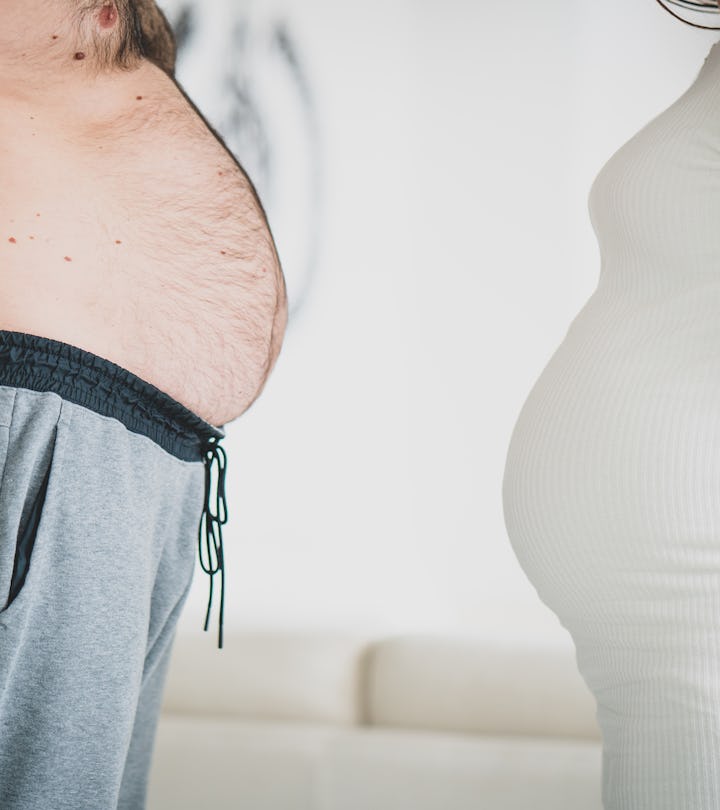 Jasmin Merdan, Getty images
39 Hilarious Ways To Announce Your Pregnancy
We may receive a portion of sales if you purchase a product through a link in this article.
Announcing your pregnancy is one of those life moments that is truly as good as it's hyped up to be. But these days, how you tell people is almost as important of a consideration as when you tell them, because, well, social media. Sure, you can go the sentimental route, but if you take this moment to show you are approaching parenthood with a sense of humor (trust me, you'll need it), these funny ways to announce your pregnancy are the perfect inspiration for your big reveal.
As I learned with my pregnancies, you'll actually make your announcement several times: to your partner, to your closest friends and family, and then finally, to the "world" (or, your social media channels). Each telling is memorable (hopefully in a good way), and though you may be tempted to just blurt it out (especially if you've been keeping the secret for a while), planning something special and worthy of "the 'gram" will ensure you can re-live the moment for years to come... particularly when your children are driving you up the wall and you need a gentle reminder of why you were excited to have them in the first place.
These 40 pregnancy announcements, ranging from silly to hilarious, will certainly bring a laugh as you reveal your bundle-to-be.
Whether you fill your shopping cart with props to stage an epic hilarious pregnancy announcement, or opt for a low key, but equally impactful reveal, these funny ways to announce that you are expecting will make this exciting time even better.
This article was originally published on