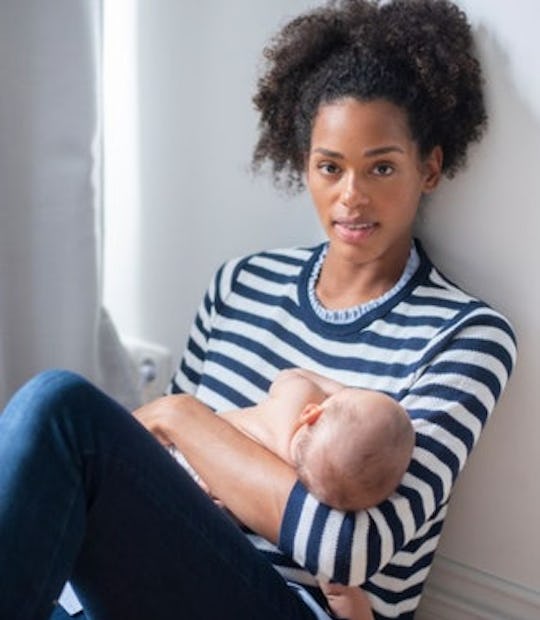 Seraphine
You Can Actually Breastfeed Easily In These Cute Sweaters
If you have an infant at home right now, you probably spend a good deal of time every morning bundling them up from the winter chill. But what about your own warmth? If you're breastfeeding, you're constantly having to break the tatas out in this frigid air. You can't operate at full capacity in a thin nursing tee. No way! You need some layers, but at the same time, something that can help your babe easily access lunch. The answer? A cozy sweater. Thankfully, the maternity industry understands that comfortable, fashionable pieces are just as essential in the winter as they are in summer.
The thing is, each day is different with a newborn and thus one sweater likely won't cut it. You need options. A nursing sweater dress, perhaps. Or a nursing Christmas sweater for the holidays. Maybe it's a crazy Monday, but you need to pull it together for a Zoom work meeting. There's a nursing sweater for that. Maybe you just want to chill and snuggle your baby on a Saturday afternoon. There's a nursing sweater for that too.
Take a look and you'll see that you need not live with cold-induced goosebumps any longer. Not when you have a few of these great nursing sweaters.
We only include products that have been independently selected by Romper's editorial team. However, we may receive a portion of sales if you purchase a product through a link in this article.
Dressed up or down, these nursing sweaters will keep you as cozy as your baby is in their onesie. And there's nothing wrong with that.