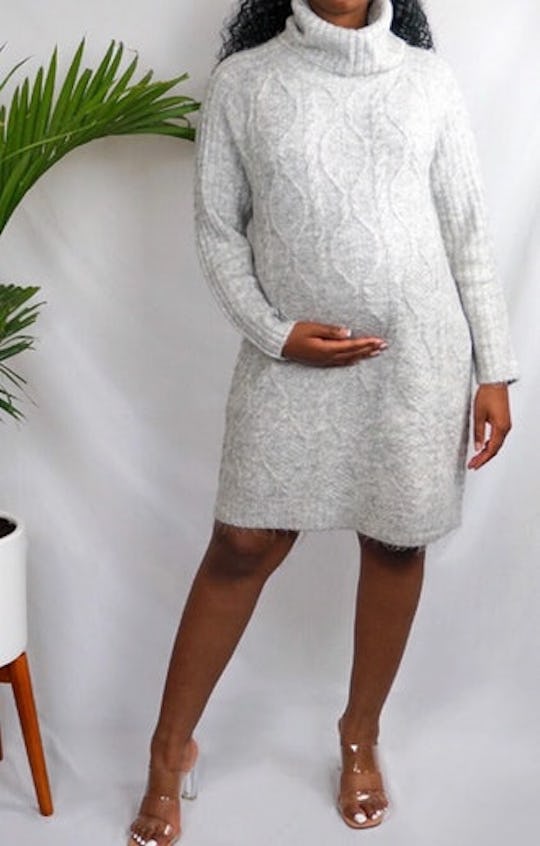 Mama and Mimba
15 Cute Maternity Work Clothes You Won't Hate Wearing
For when you want to wear something besides your leggings.
Besides the nausea, exhaustion, and general uncomfortableness of pregnancy, finding stylish maternity clothes is one of the more frustrating things when you're expecting. This is definitely the case for casual wear, but it's even harder to find maternity work clothes, especially options that are comfortable, professional, and actually look good. Seriously, what does an expecting parent have to do to find good clothes?
Anyone who has ever had to shop for maternity clothes of any kind knows how much of a struggle it can be. Yes, there are some hacks, like stocking up on flowy dresses or regular-size clothing a few sizes up from what you normally wear, but there's usually no getting around the fact that maternity work clothes will fit and look better when you're at the office. So, since appearances usually matter to some degree at work, it's worth the time it takes to shop for a few staple pieces in maternity sizing.
Still, time is a luxury, especially for a working parent-to-be, so it's understandable if you don't want to spend what little you have trying to track down maternity work clothes. To help you out, here are some pieces that are stylish, comfortable, and appropriate for various office cultures.
We only include products that have been independently selected by Romper's editorial team. However, we may receive a portion of sales if you purchase a product through a link in this article.