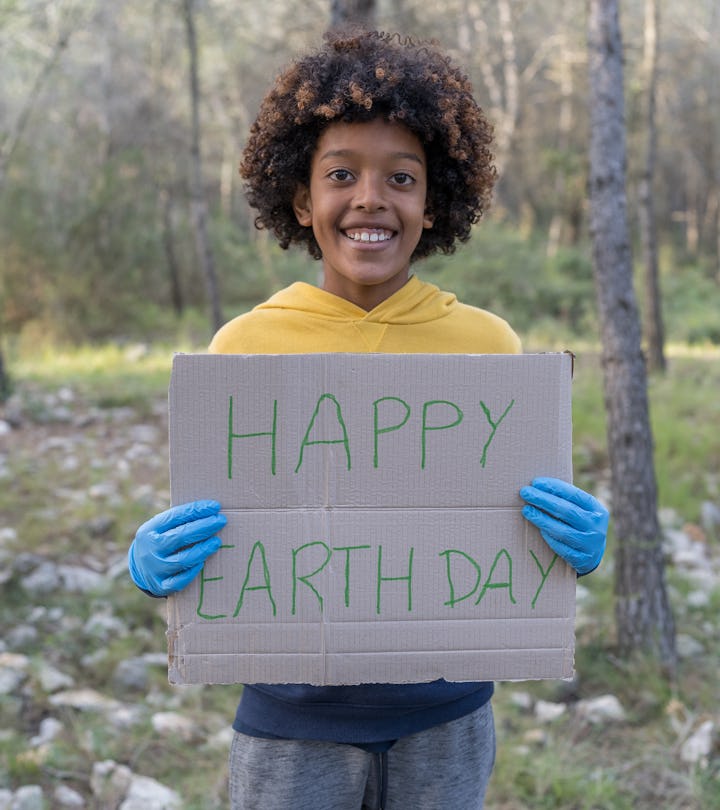 Daniel Llao Calvet/Moment/Getty Images
12 Earth Day Songs To Sing With Your Little Climate Activists
Every good deed deserves the perfect playlist.
As the flowers bloom and the days lengthen, it's time to get your kids excited about Earth Day 2023. The holiday, which began in 1970 as a response to a massive oil spill off the coast of California, was created to increase participation in environmental protection and raise awareness of dangers affecting the earth. Since most kids love music, these Earth Day songs will provide the perfect soundtrack to pump them up for whatever Earth Day celebration or activity they are planning, whether it be planting trees or collecting trash from a public space, to name a few.
The holiday has grown over the years into a globally recognized event, and many schools and communities design programs aimed at increasing kids' interest in protecting the earth. There are creative Earth Day crafts, activities, and books to educate your kids about the importance of being good stewards of the planet.
Grab some comfy clothes and cue up these kid-friendly Earth Day songs. Some are written for kids, but many are classic tunes that nature-lovers of all ages will enjoy. Yes, including you. They'll keep you company while you and your little ones make a conscious effort to appreciate and give back to Mother Nature. And who knows, they might teach you a thing or two along the way.
Whether your kids like the made-for-them tunes and nursery rhymes or are able to appreciate some more universal artists, there is no shortage of Earth Day songs to spur on your environmentally-friendly activities. So put on some rain boots and play clothes, blast these tunes, and get outside!
This article was originally published on