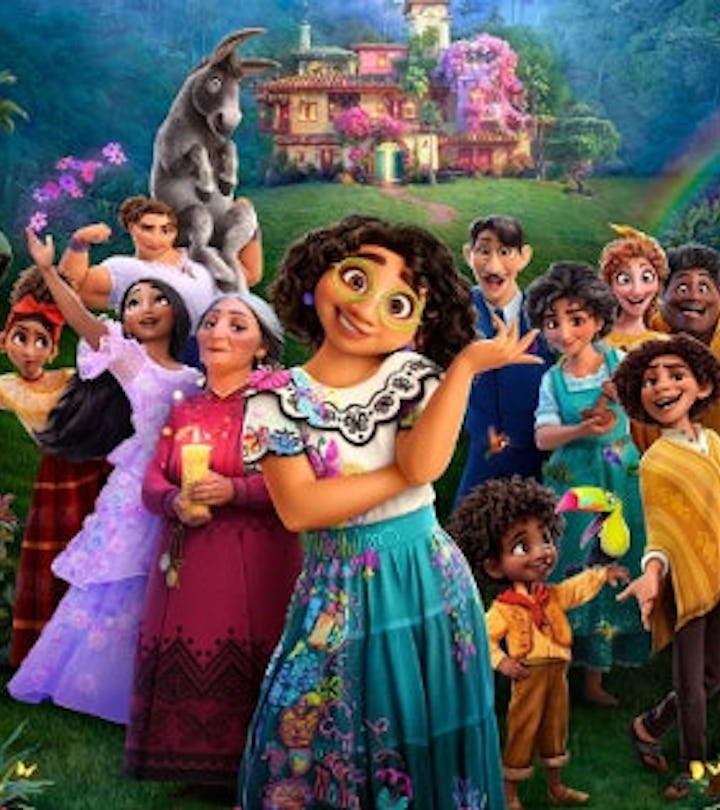 Disney
Magical Encanto Halloween Costumes & DIY Ideas For The Whole Family
These costumes are a true gift.
The Madrigal family stole the hearts of Disney fans everywhere last fall in an unforgettable movie with a hit soundtrack by Lin-Manuel Miranda, a relatable story about family dynamics, stunning visuals, and truly incredible characters. If Encanto has been on repeat in your household for the past year and your kids know every word to every song, it only makes sense that they want to recreate their favorite character's look for Halloween this year. With the ideas on this list, the entire family can celebrate the film with Encanto Halloween costumes.
There are so many great Encanto costume options available to order online and buy in stores, but there's also plenty of DIY inspiration available from the movie as well. For anyone who wants to get a little crafty with their costume, there's an adorable getup inspired by the Madrigal's magical home, Casita, alongside some accessory ideas for characters like Bruno or Abuela Alma on this list. Of course, the family Madrigal wouldn't be complete without all of the siblings and cousins, so fan favorites like Antonio and Isabella are also well-represented.
Just like the beloved Disney flick, Halloween is for the whole family. So, whether your little one has her heart set on being Mirabel, you want to dress your baby like Louisa, or you want to be the hit of this year's couples costume party dressed as Pepa and Felix, these Encanto Halloween costume ideas are simply magical.
Make Halloween truly a family affair this year with Encanto costumes all around.