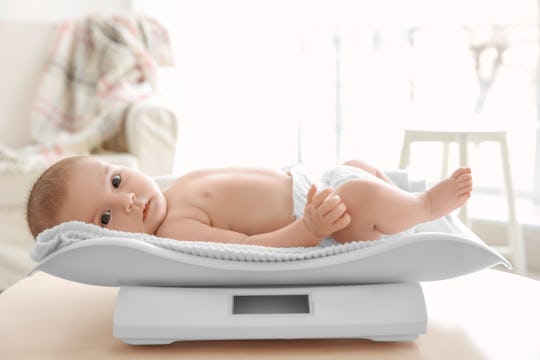 Shutterstock
6 Things To Know About Libra Babies
They're all about happiness and harmony, beauty and balance.
You might not have thought too much about the timing of the arrival of your baby. But if you're expecting your little one to come sometime between September 23-October 22, well, you're in luck, because a little Libra is about to enter your life. But what is there to know about Libra, the seventh sign of the astrological zodiac? As it turns out, there is so much to love about Libra, since their sign is all about justice, harmony, happiness, and beauty.
There's a good reason why Libra is represented by The Scales, which symbolize balance and symmetry, something that this sign is obsessed with (in a good way, of course). "Libras are so tuned into harmony that it often seems that Libra babies can readily tell when something is off kilter around them," according to Stephanie Gailing, an astrologer and author of The Astrological Self-Care Journal. You can expect a Libra child to be attached to their parents and place a high value on what they think.
Curious about what other Libra facts you can find out before Baby's arrival? Read on!
If you're expecting a Libra baby, then be prepared for a very pleasant baby who wants everything to be happy and harmonious.