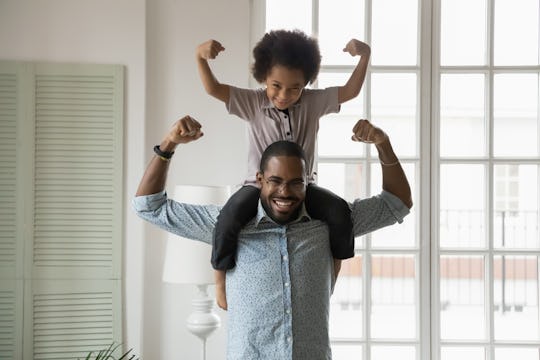 Shutterstock
6 Things To Know About Scorpio Babies
Their sting is a lot sweeter than you might think.
Sometimes people make false assumptions about a sign simply because of its name. And that definitely holds true for Scorpio, the misunderstood sign of the cosmos if ever there were one. Maybe it's because its symbol is a scorpion that people believe that this zodiac sign will be challenging, but that's the farthest thing from the truth. As it turns out, Scorpio is a sweet, passionate sign that has big feelings, as you'll find out from these facts about Scorpio babies.
While you might think that Scorpio (born between October 23-November 21) is a fire sign, it's quite the opposite: water. It's ruled by Mars, the planet of survival, physical activity, separation and war, according to Dana DeFranco, an astrologer. "Because of this, Scorpio children have an inherent understanding that life isn't always easy, strategy is important, and suffering is an inherent part of life," she says. Wow. But when you look at the flip side of those traits, you'll find that Scorpios are fearless, resourceful, and are kind of like the superheroes of the cosmos in that they fight for what's right based on their deep understanding of the Universe.
If you're looking for more facts about Scorpios, read on. You'll be happily surprised to find that the Scorpion is much sweeter than you'd think.
With their inner strength, passion, and desire to dig deep into the meaning of life, it's hard not to fall in love with the sweet little Scorpio. They're truly the meaning of not judging a book by its (astrological) cover — or stinger.