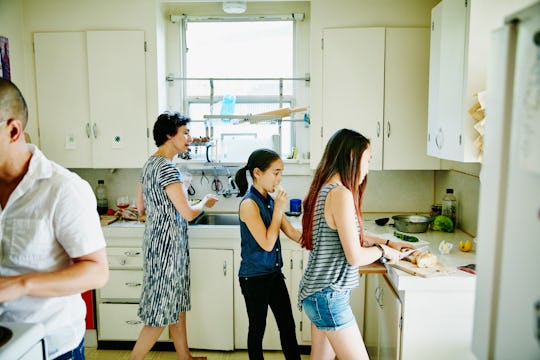 Thomas Barwick/Stone/Getty Images
27 Family-Friendly Instant Pot Dinner Recipes Perfect For Hectic Nights
So much better than pizza.
As the new school year approaches, you might be dreaming about meal planning and preparing perfectly portioned dinners your whole family devours. In reality, as those late afternoon hours fill with homework, after-school activities, and the occasional full-body tantrum, the best laid supper plans often go awry. That's why these Instant Pot dinner recipes for school nights are so helpful. They're filling, easy to make, and best of all, they're quick.
All you have to do is a bit of simple prep work, then add the ingredients into your magical gadget; you'll have dinner on the table by the time your kiddos finish an episode or two of their favorite Netflix show.
Just make sure you pay special attention to the recipe instructions, because they may surprise you. For example, because the pot doesn't let off steam, many Instant Pot recipes use less water than you would if you were baking or using the stove. And don't forget to factor in the time it takes for the countertop appliance to heat up (approximately 10-15 minutes). Once you get the hang of it, with its ability to pressure cook, steam, sauté, or even slow cook, the Instant Pot will be your BFF. From Pad Thai to plenty of soups and easy, yummy pastas, read on for the best school night Instant Pot meals you can make before the hanger kicks in.