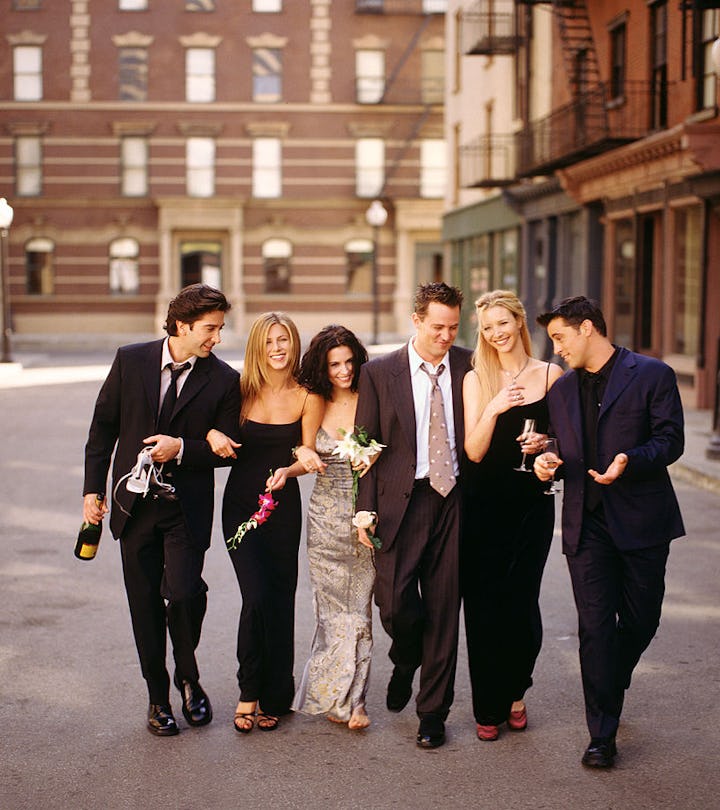 Getty Images / Handout
These 20 'Friends' Memes Are Here For You
It turns out the show is even more relatable in meme form.
I belong to that cliche (or is it cheugy now?) group of millennials who can't get enough of the show Friends. I've seen every episode hundreds of times and the jokes never cease to make me laugh, so it's no surprise that Friends memes do the same. I honestly can't think of anything more entertaining.
Back in 2004, when the last new episode of Friends aired, I was in high school and as much as I enjoyed the show then, it wasn't until adulthood that the show became more and more relatable. While, no, I've never had a pet monkey, starred in a soap opera, or allegedly made out with Ralph Lauren (or Kenny the copy guy), I have supported my friends through divorce and infertility, survived real heartbreak, and wondered what the heck I was doing in life more often than not. The show just hits differently as an adult.
Now, thanks to the wonderful people who spend their free time making memes, some of the show's best scenes have become relatable in all-new, hilarious, ways. "We were on a break" has all new meaning, Chandler's bubble bath after a long hard day has a totally different vibe, and Bernie Sanders in his mittens makes for a perfect seventh cast member. So, if you could use a good laugh, here are some of the funniest Friends memes out there.